Kagoshima Shochu Total Conquest Manual
When you think of Kagoshima sake, Sweet Potato Shochu comes to mind! Here is how to enjoy the world famous Shochu within Kagoshima City.
Why is Kagoshima Sake Sweet Potato Shochu?
Kagoshima is the number one producer of sweet potatoes, the main ingredient in Sweet Potato Shochu, in the whole country. It is said that the well drained, volcanic ash-rich soil is suited for cultivation, and so the production and consumption of Sweet Potato Shochu grew out from here.
Enjoy the different drinking methods
There are lots of ways to enjoy Sweet Potato Shochu. Find your favorite method, as you enjoy the different fragrances and tastes of each drinking method.
Straight

First straight, where you drink a small amount to enjoy the original fragrance and taste. Using a satsuma kiriko cut glass to drink is particularly special.

On the Rocks

Enjoy the flavor that changes with the melting ice. Firstly add the ice, then the Shochu to your chilled glass.

Cut with water

Enjoy a strong flavor fitted to you. When you cut it with water, the taste becomes milder.

Cut with hot water

A drinking method loved by the locals. Enjoy the finest fragrance of potatoes it brings forth.
Column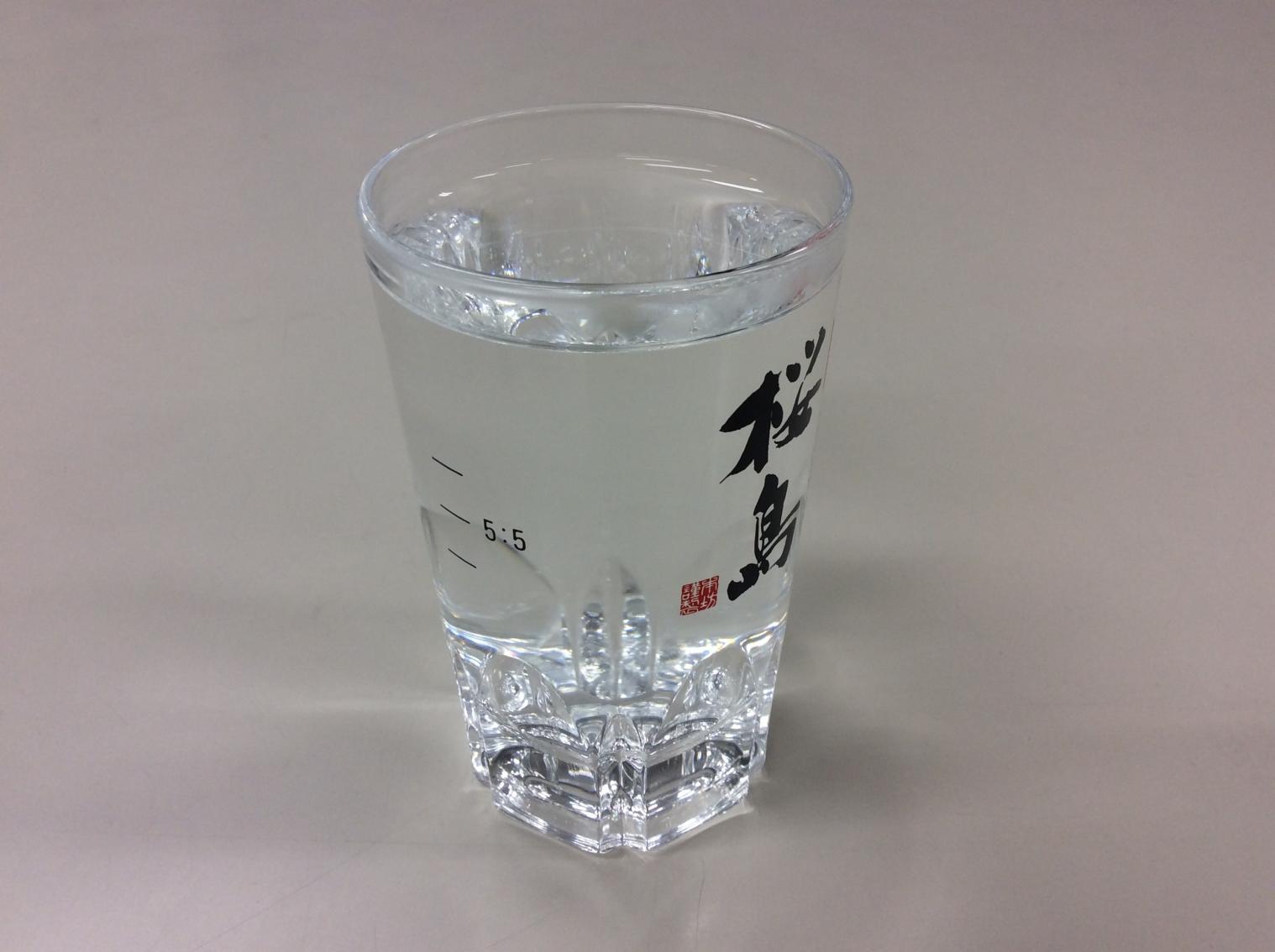 How to cut it with hot water so its delicious
The point is to add hot water first, and then gently pour in the Shochu. The steam creates sweetness and flavor, which you can enjoy together with the fragrance. The recommended ratio if Shochu 6: hot water 4
Where to tour sake brewing and buy Shochu
Tasting is also possible at the direct selling counters attached to sake breweries. Please stop buy to look for souvenirs.
Satsuma Go Nakakura GALLERIA HOMBO

Satsuma Go Nakakura makes the highest valued Shochu of the Hombo breweries. You can also see footage of the making process.

Official website

Musougura

Musougura, where Satsuma Musou is made. You do not need to book to tour, and the store sells Shochu from other breweries too.

Official website
I want to try it once! Difficult to obtain Premium Shochu 3M
3M is an acronym of Mori Izo, Maou and Murao, three premium Shochu brands that rarely appear in the market. If you see them in a restaurant, try the fantastic taste.
Mori Izo

A rare Sweet Potato Shochu found in the first class of airplanes.

Maou

The fruity fragrance made using yellow rice malt makes it hard to believe it is Sweet Potato Shochu.

Murao

One of the few Shochus that the genius Shochu maker, Toshihiko Murao, brews all by himself.
A Shochu bar where you will find your favorite
Kagoshima is a Shochu Kingdom, where over 100 Shochu brewers create over 2000 brands. Restaurants have a wide variety of Shochu on offer. When you are wondering what to drink, why not try a Shochu bar that has an incomparable variety? You are bound to find your favorite at the "Authentic Shochu Bar Ishizue," which has over 1500 brands at all times.
Column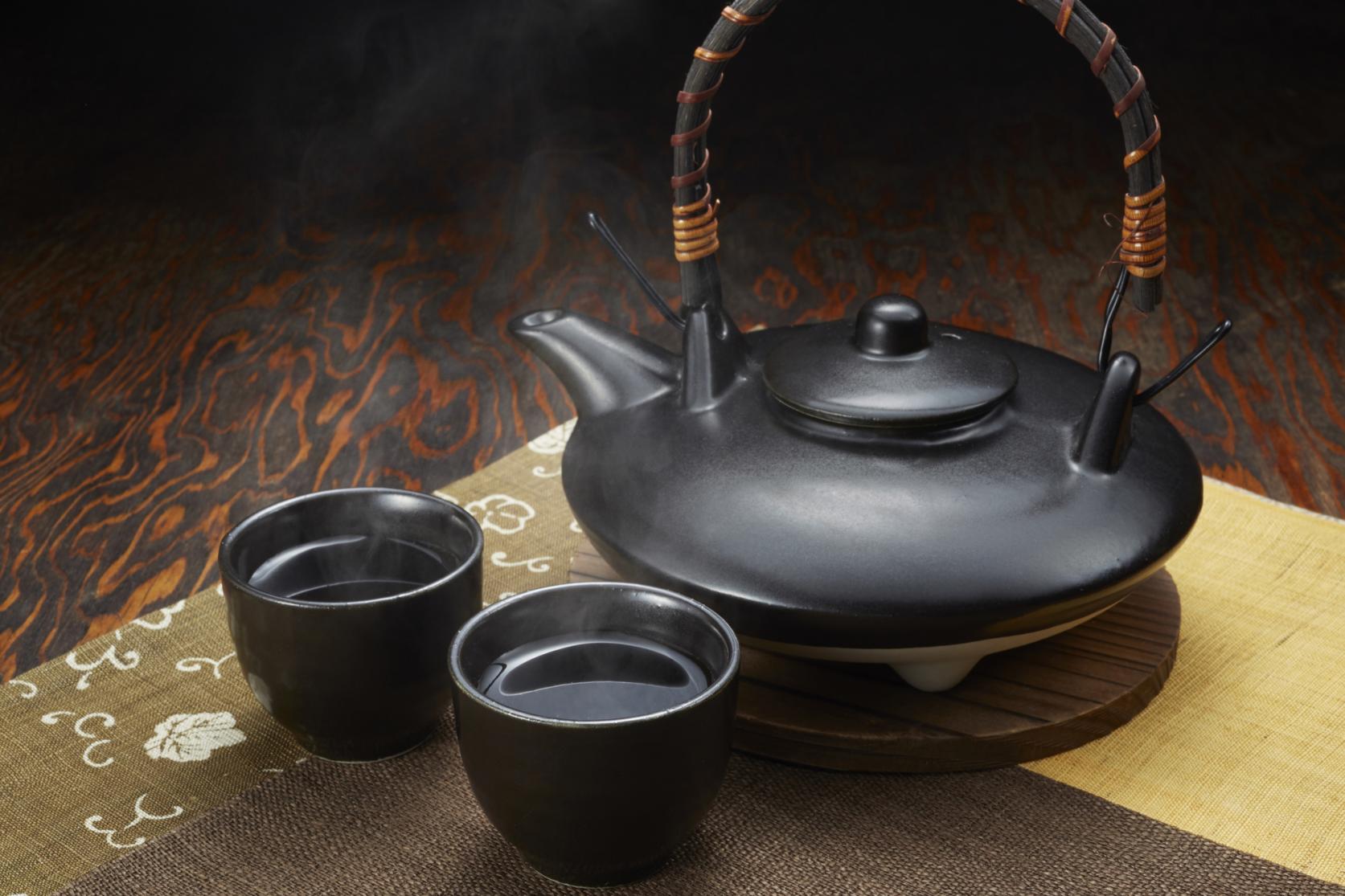 Kurojoka, a recommended souvenir.
Kurojoka is a traditional sake kettle from Kagoshima. You can enjoy a mellow taste if you cut the Shochu with water and warm it up. Buy it with Shochu and use it at home!
People who viewed this page also viewed these pages.