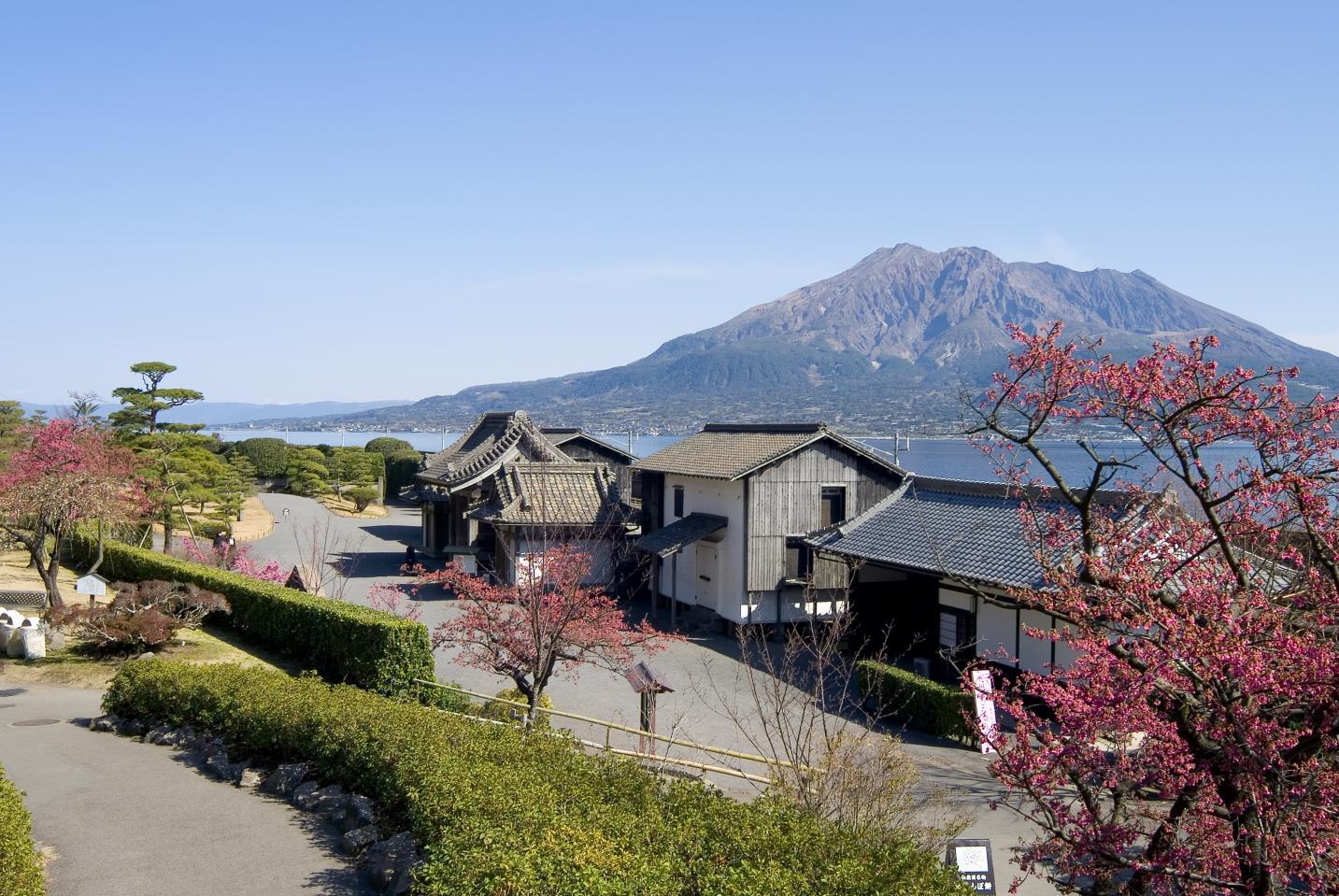 1-Day Tour of Arts and Culture
Suggested Time:7 Hours
Main modes of transportation:Bus
This tour showcases the culture, traditional crafts and natural beauty of Kagoshima. Kagoshima City Museum of Art features a collection of Western impressionist art, artwork by local artists and works showcasing the scenery of Kagoshima.
START
10 minutes by streetcar from Kagoshima Chuo Station and then 8 minutes on foot after getting off at Tenmonkan
Terukuni Shrine
A shrine dedicated to the most beloved lord in Kagoshima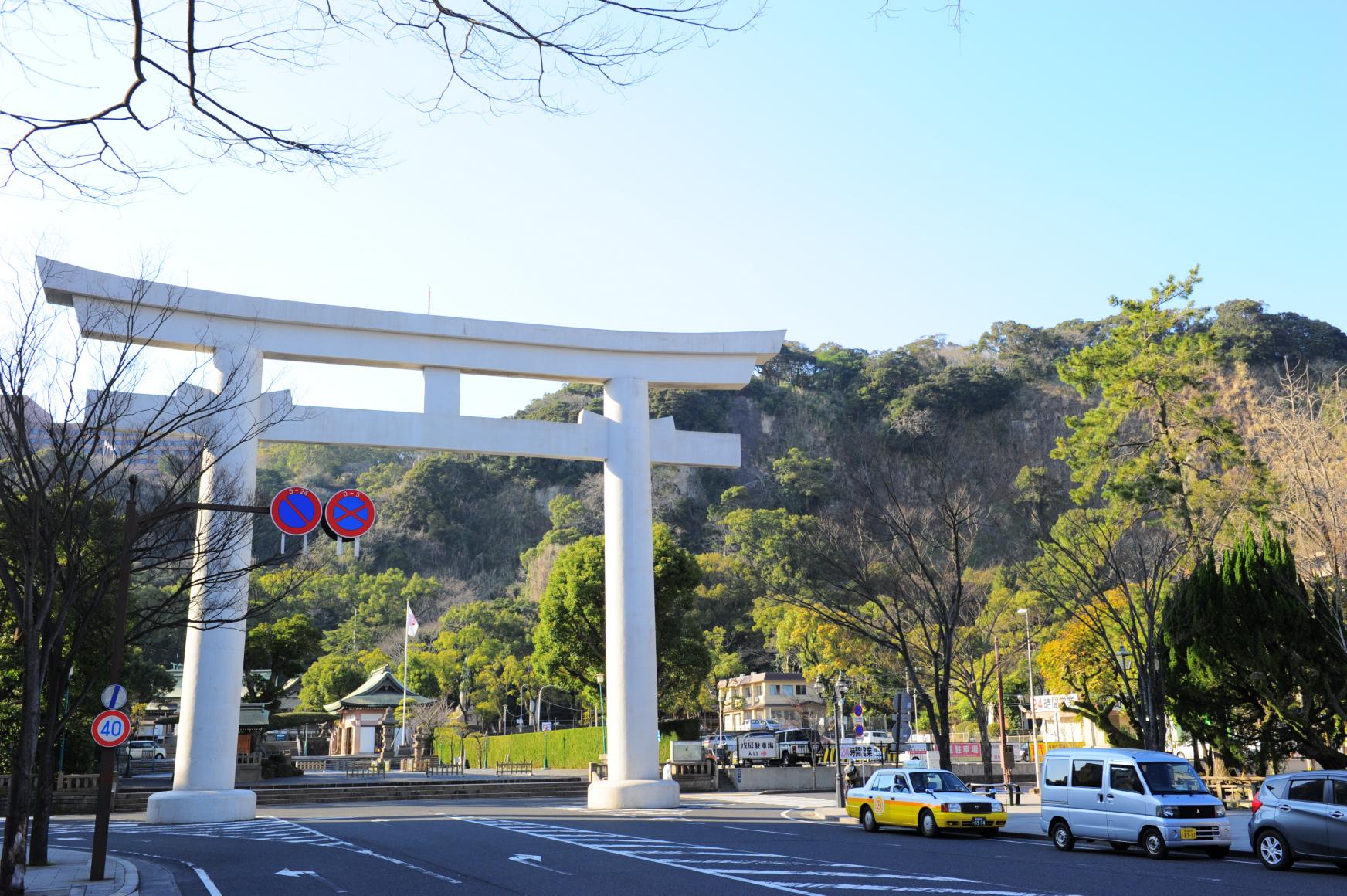 In Japan, shrines are dedicated to gods and actually exshisted people. Terukuni Shrine is an example which dedicates to Shimazu Nariakira, the 28th lord of the Satsuma Clan.
This is the largest shrine in Kagoshima visited by many worshipers. The shrine was destroyed in an air raid during World War II and was rebuilt in 1958. When you go through the huge torii gate, you will see a tree trimmed in a beautiful crane shape and the Shimadzu family's emblem, a cross within a circle, on the buildings.
During the Rokugatsudo Lantern Festival (a summer festival) held every July, different colored lanterns are displayed in the precinct and many visitors attend.
Show Details

| | |
| --- | --- |
| Address | 892-0841 鹿児島県鹿児島市照国町19-35 |
| Open | Reception open 8:30am - 5:00pm |
| Closures | Open every day |
5-minute walk
Kagoshima City Museum of Art
A worth seeing collection of modern Western paintings and traditional crafts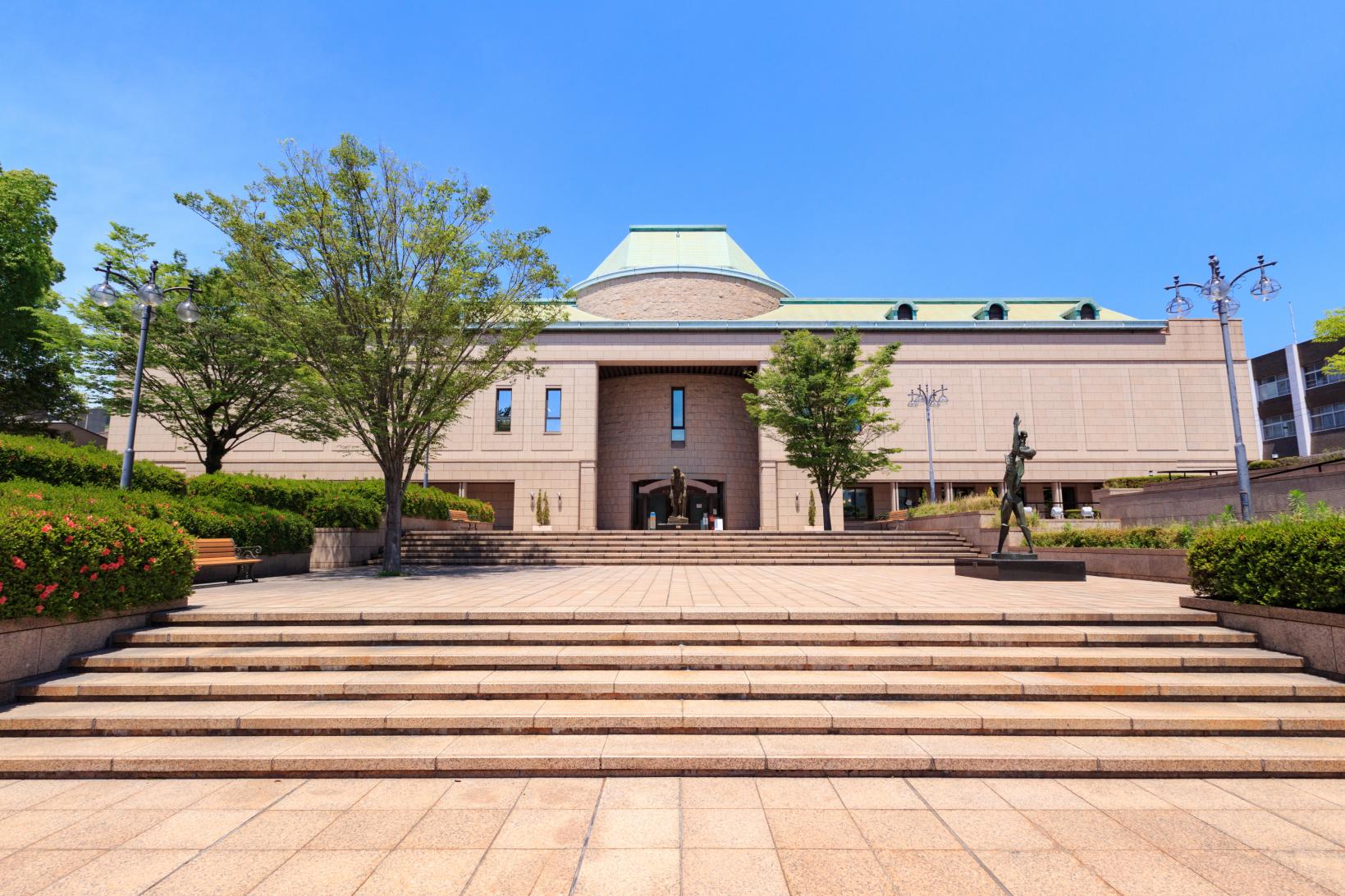 The museum exhibits Western paintings from Impressionism to modern art such as works by Monet, Picasso, Renoir, Cézanne, Rodin, Dali and Warhol.There are also works by Seiki Kuroda, a contributor to the development of Western style painting in Japan, and traditional masterpieces of Satsuma pottery and Satsuma Kiriko cut-glass.
The vault with a dome ceiling at the entrance shows patterns of Satsuma Kiriko cut glass. There is a café and a souvenir shop in the museum.
Since the museum is in the place where Tsurumaru Castle used to stand, the residence of Satsuma Clan lords, there are stone walls, pine trees and a waterway with carp swimming. This gives the area a traditional Japanese atmosphere. A statue of Saigo Takamori, the last samurai and Kagoshima's hero is near the museum, It's an ideal place for a stroll.
Show Details

| | |
| --- | --- |
| Address | 892-0853 鹿児島県鹿児島市城山町4-36 |
| Open | 9:30am - 6:00pm (last entry at 5:30pm) |
| Closures | Mondays (Tuesday, if Monday is a national holiday); December 29 - January 1 |
5-minute walk
Reimeikan- Kagoshima History Museum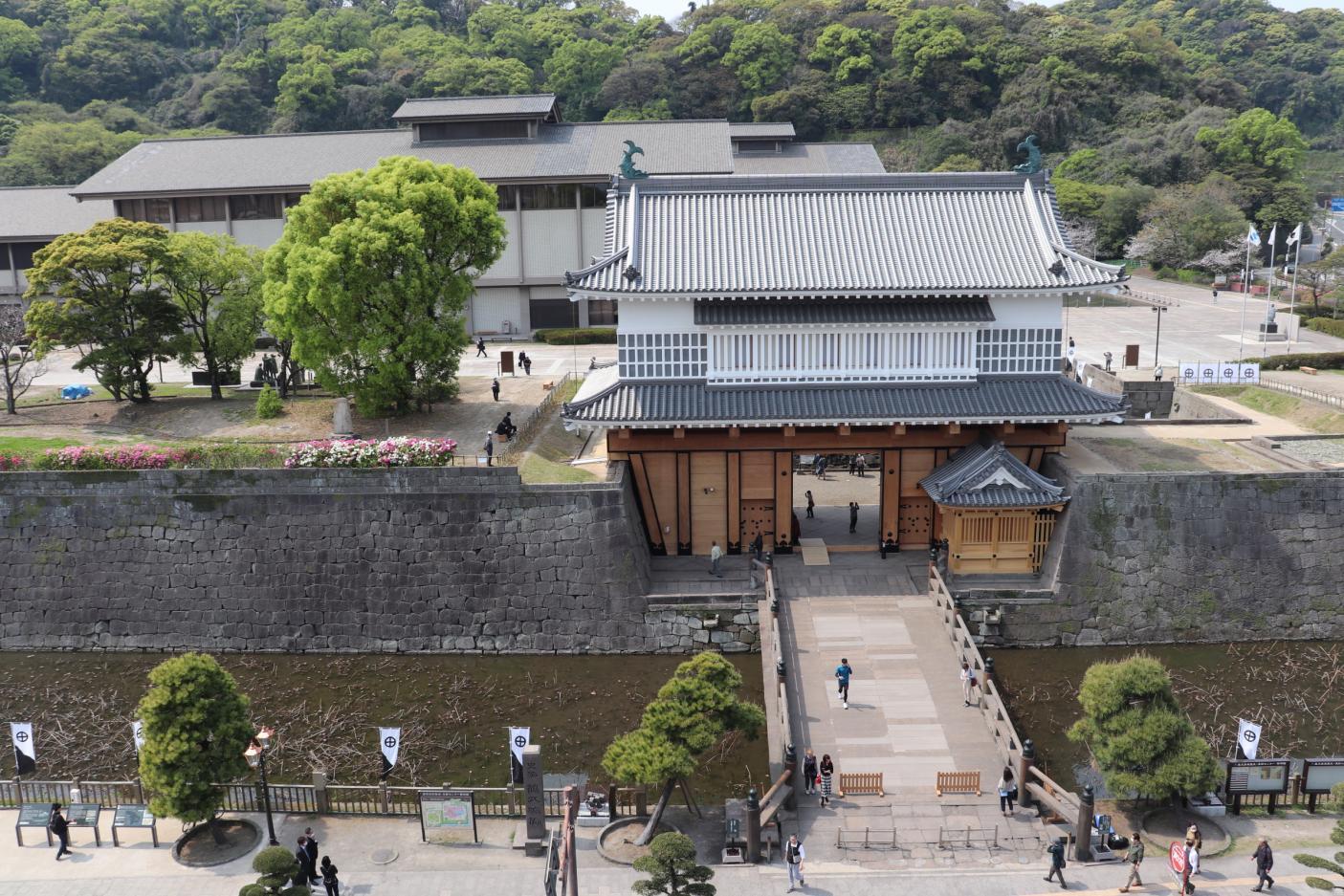 (inside Reimeikan)
CHIN JUKAN POTTERY CAFE
Enjoy Kagoshima's tasty treats using Kagoshima pottery.
Chin Jukan, a pottery factory representative of Satsuma Pottery with a more than 400 year history, and Land Scape Products, a group of designers in Kagoshima, have jointly produced the new Satsuma Pottery series. At the café/ gallery, you can enjoy sweets and drinks provided by local specialty shops.
Show Details

Address
892-0853 鹿児島県鹿児島市城山町7-2 黎明館1F
Telephone Number
099-295-3588
Open
11:00am - 6:00pm
(Sunday・National holidays 10:00am - 6:00pm)
Closures
Mondays(closed on Tuesday if Monday is a national holiday)
25th of every month(open if 25th fall on Saturday or Sunday)
20 minutes by Kagoshima City View Bus from Monument of Satsumagishihi-mae stop
Shimadzu Satsuma Kiriko Gallery Shop (Sengan-en)
Satsuma Kiriko cut-glass shop directly managed by a glassworks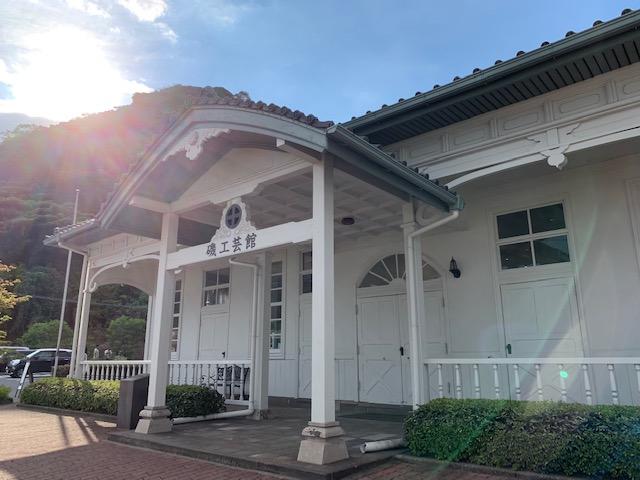 This shop, directly managed by a Satsuma Kiriko cut-glass factory, is located in a western style building that was built in 1909 and registered as a national tangible cultural property. Kagoshima specialties including Satsuma Kiriko cut-glass, Satsuma buttons, tinware and yakusugi wooden products are available in the retro-inspired shop. The white-themed shop's ceiling features Satsuma Kiriko cut-glass that makes this place popular for taking photos. At the cut-glass factory next door, you can see all processes from base making to cutting to polishing while observing the superior skills of the craftspeople.
Show Details

Address
892-0871 鹿児島県鹿児島市吉野町9688-24
Open
Gallery shop: 9:00am - 5:00pm
Factory visits: 9:00am - 5:00pm (break time provided during visits)
Closures
Gallery shop:
The first Sunday of March
Factory visits:
Mondays, every third Sunday (Monday, if the Sunday is a national holiday); New Year holiday; The first Sunday of March;
others (check the web site for details)
1-minute walk
Sengan-en
Stunning stately home and gardens overlooking the magnificent Sakurajima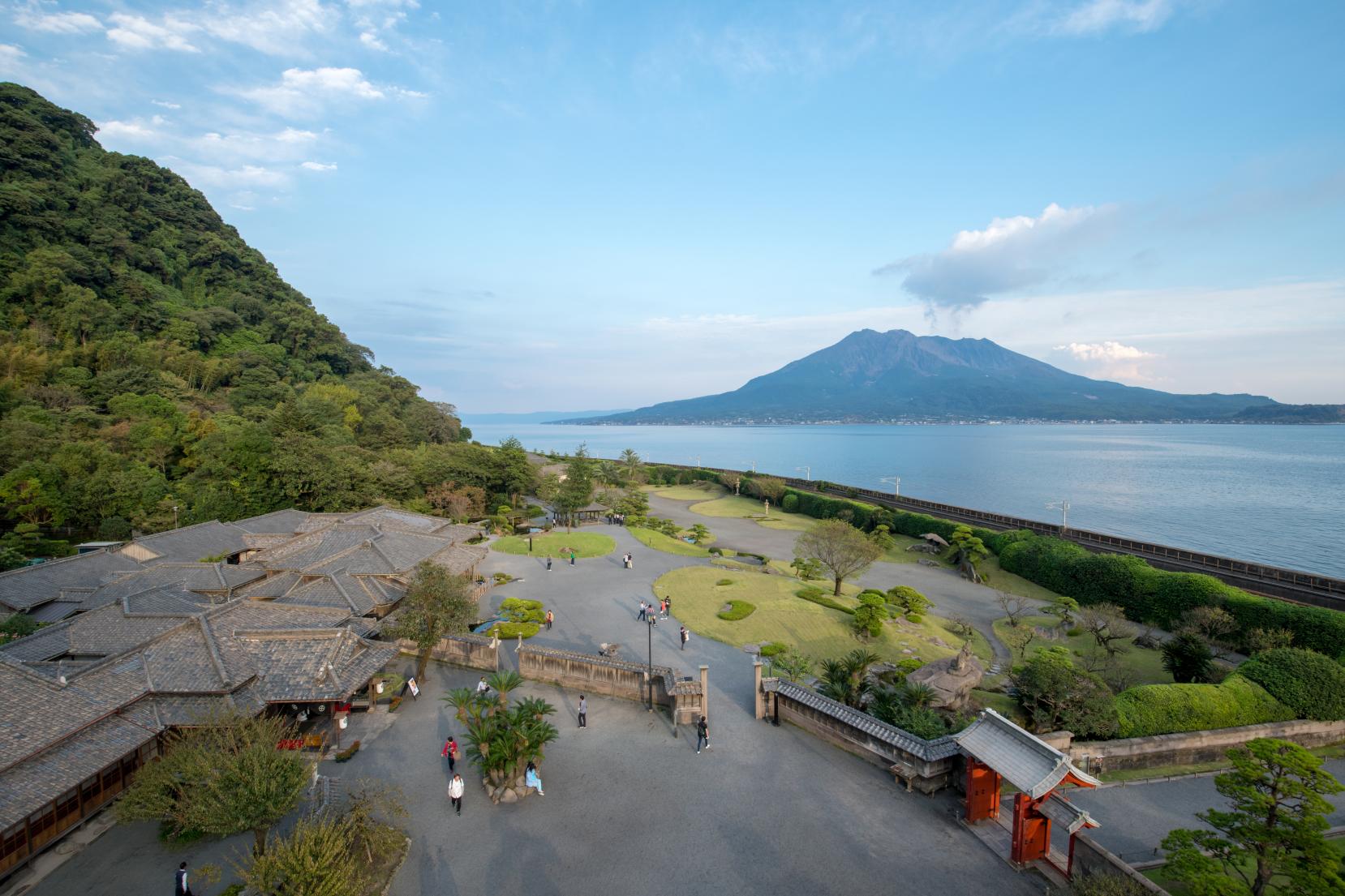 Stately home and gardens of the powerful Shimadzu clan overlooking the magnificent active volcano Sakurajima. Built in 1658 by Shimadzu Mitsuhisa, Sengan-en is one of Japan's most famous traditional gardens. Explore the expansive house and gardens to get a true feel of how a feudal lord lived. The grounds also host restaurants serving the finest local cuisine, an ultra-chic Japanese style café, and exclusive shops selling the pinnacle of Kagoshima craftsmanship.

Sengan-en was registered as a UNESCO World Cultural Heritage Site in 2015 due to the role this area played in the modernization of Japan. The neighbouring Shoko Shuseikan Museum tells the 800-year story of the Shimadzu family, and the Shimadzu Satsuma Kiriko Glassworks offers visitors a rare opportunity to see Japanese artisans at work up close.
Show Details

| | |
| --- | --- |
| Address | 892-0871 鹿児島県鹿児島市吉野町9700-1 |
| Open | 9:00am - 5:00pm |
| Closures | The first Sunday of March |
20 minutes by Kagoshima City View Bus, and 5-minute walk from Kinseicho stop
Kagoshima Brand Shop
Both traditional and modern local specialties and souvenirs are available.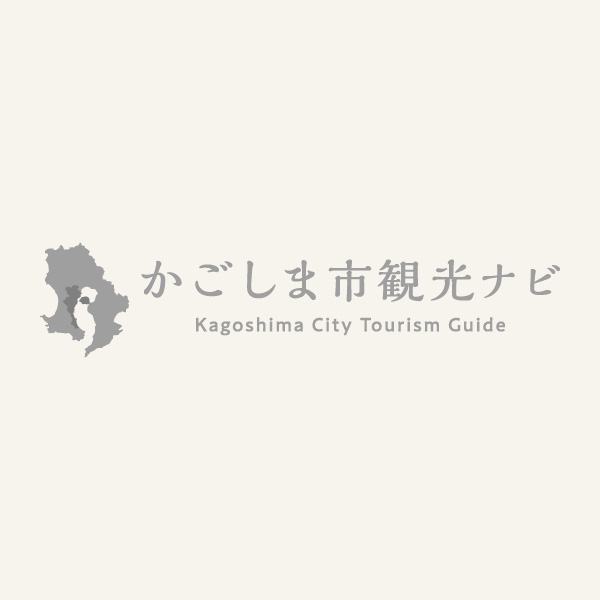 The shop offers approximately 2,300 local specialties : Satsuma pottery and genuine Oshima silk pongee (designated traditional Japanese crafts), Satsuma Kiriko cut-glass, Yakusugi wooden products and Satsuma tinware, as well as shochu, local sweets, green tea, Satsuma-age (Kagoshima fishcake), Kurobuta pork products, brewed products and processed agricultural products. The shop also has newly developed special products and items recently attracting attention. You can find both traditional and modern souvenirs here.
Show Details

| | |
| --- | --- |
| Address | 892-0821 鹿児島県鹿児島市名山町9-1 |
| Open | 10:00am - 6:00pm |
| Closures | December 30 - January 3 |
GOAL
Google Map may not be displayed properly if the maximum daily data usage is reached.
People who viewed this page also viewed these pages.