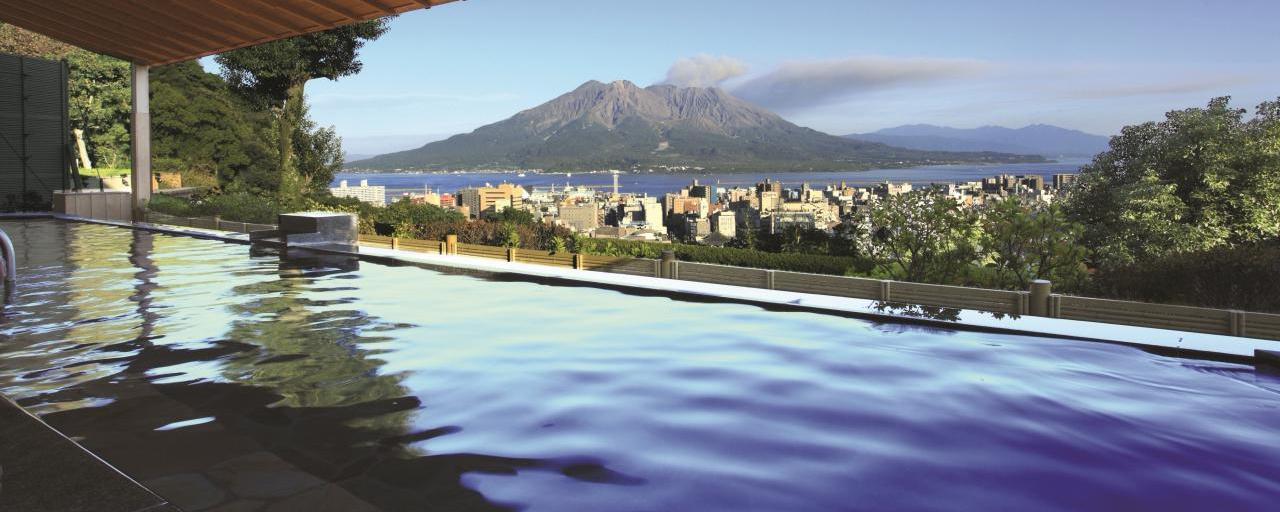 Choose accommodations depending on your travel plans in Kagoshima.
You should stay overnight to fully enjoy Kagoshima city sightseeing. There are lots of places to visit in the evening. Find accommodation that suits your travel plan.
Many accommodations have hot spring facilities in Kagoshima City.
With approximately 270 hot spring sources, Kagoshima City has many accommodations that feature hot spring facilities.
Column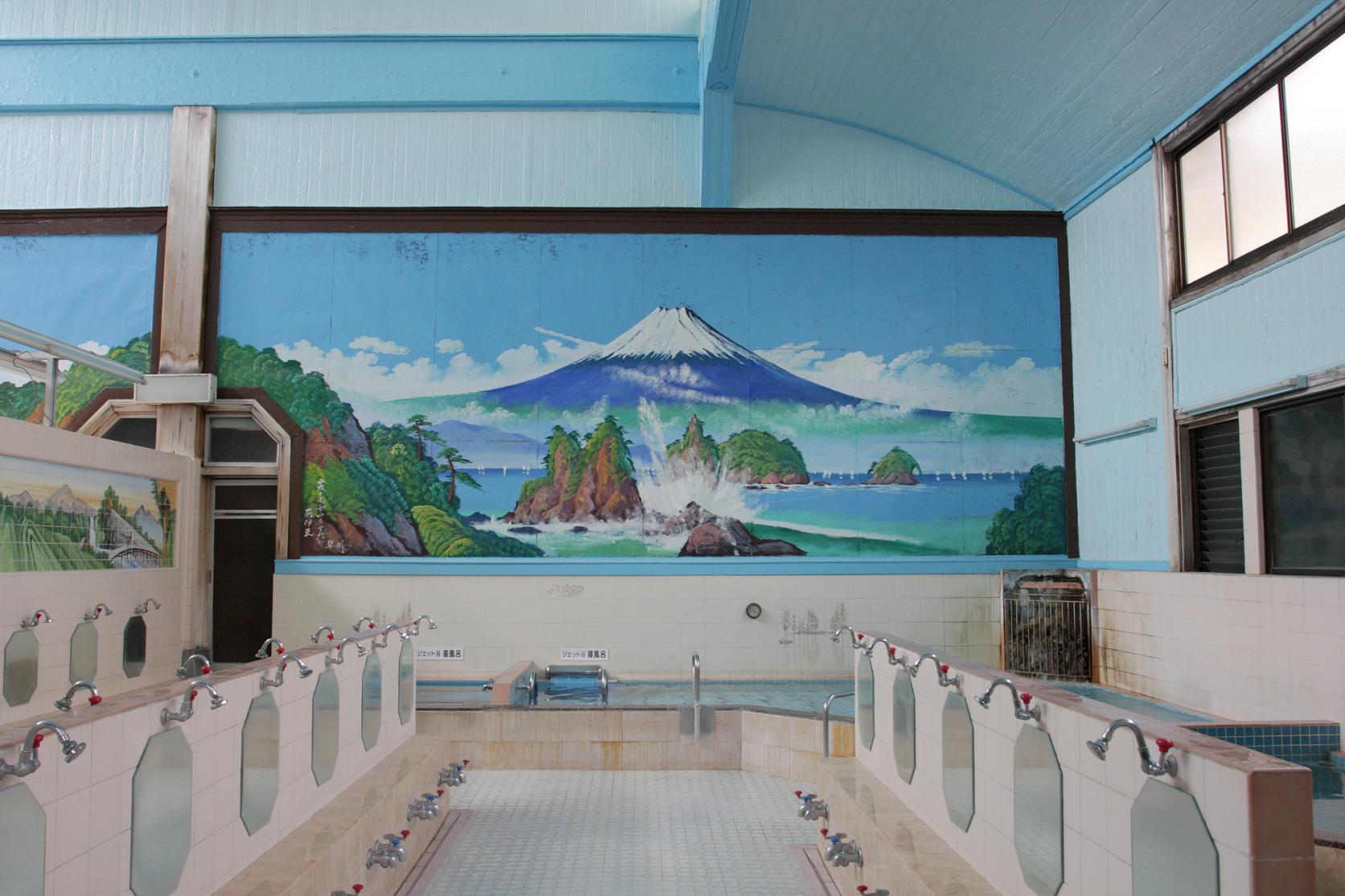 Even public bath houses use water from a hot spring.
Many sentos (public bath houses) in Kagoshima City use water from hot spring. These places operate from around 5:00 am until 10:00 pm Try a sento near your hotel.
Stay in accommodations near Tenmonkan, the largest amusement district in Southern Kyushu, to enjoy dining and shopping.
If this is your first visit to Kagoshima, accommodations near Tenmonkan are recommended. Since Tenmonkan has an approximately 2-km covered arcade you can enjoy dining and shopping even on rainy days.
Dishes recommended in Tenmonkan
Click here to view dishes recommended in Tenmonkan.
Column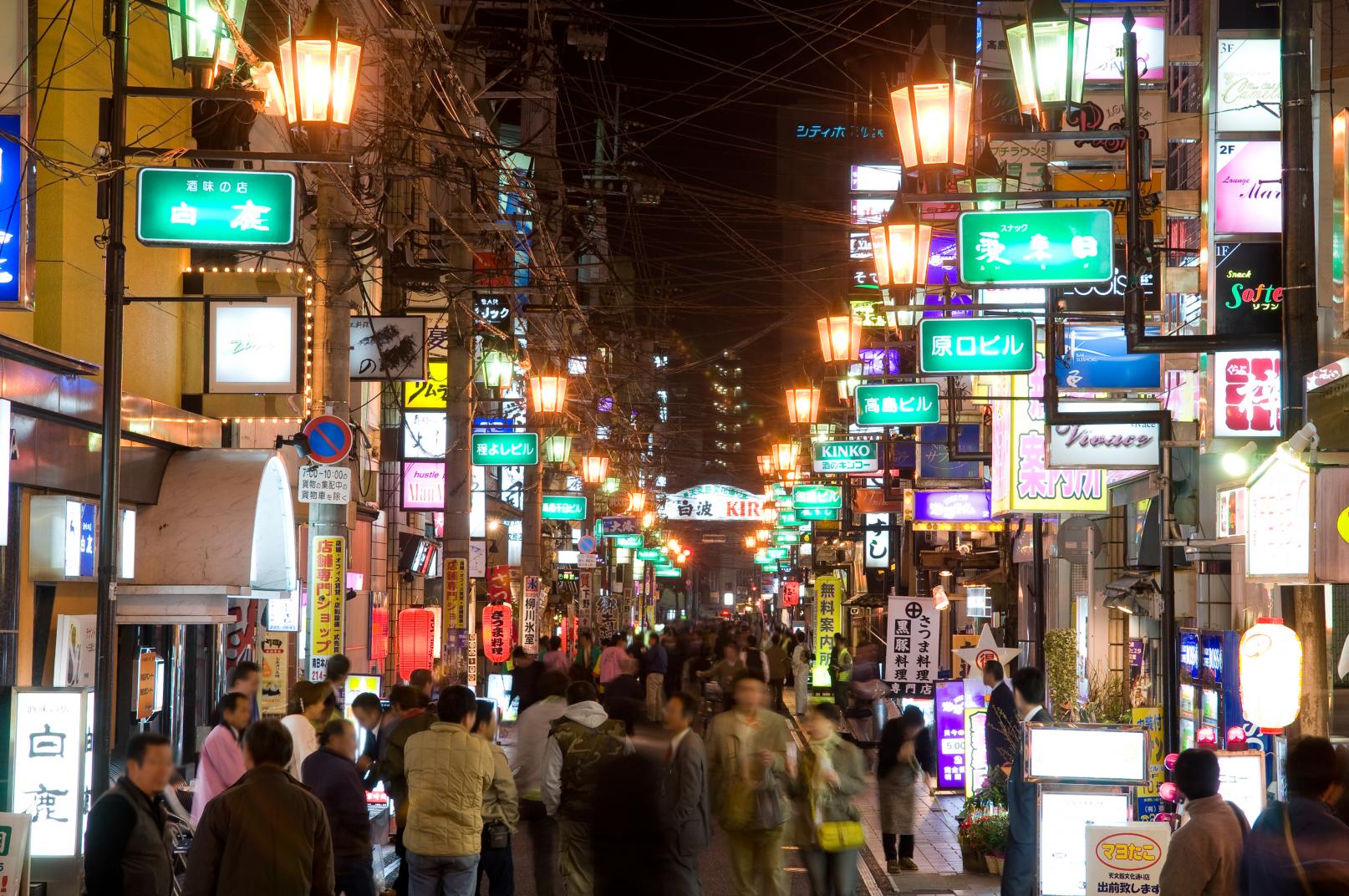 Let's stroll about Tenmonkan.
Tenmonkan is the largest amusement district in Kagoshima. Stroll about in the evening, viewing the neon signs of restaurants and bars to find a place that suits you.
Accommodations with views of magnificent Sakurajima
You can see Sakurajima which gives a different impression depending on the time of a day. At some accommodations you can enjoy the morning sun rising over Sakurajima while bathing.
If you take the Kyushu Shinkansen, accommodations near Kagoshima Chuo Station are recommended.
The Kyushu Shinkansen stops at Kagoshima Chuo Station. There are many shops and restaurants in the station building.
Tourist attractions within walking distance of Kagoshima Chuo Station
Some tourist attractions are located within a few minutes walk from Kagoshima Chuo Station. You can easily visit these places even when you don't have a lot of time.
A panoramic view of the city is available from the Ferris Wheel at Amu Plaza Kagoshima, adjacent to Kagoshima Chuo Station.
A giant 60-m diameter Ferris wheel, 91-m in the air, is on the 6th floor of Amu Plaza Kagoshima main building. As the last ride on the Amuran Ferris wheel is at 10:45 pm, you can also enjoy a night view.
Column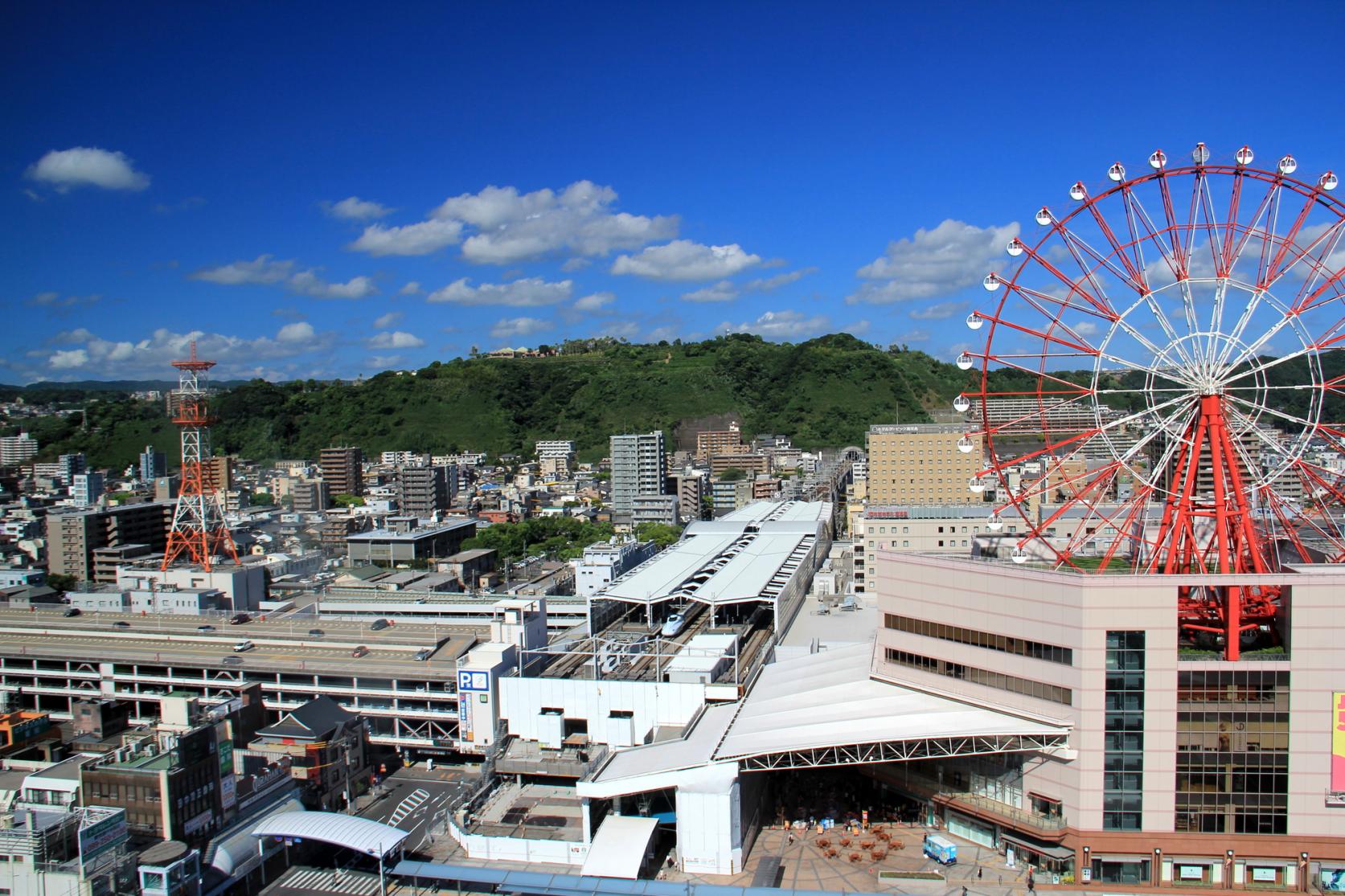 The hop-on hop-off Kagoshima City View buses are convenient for sightseeing in the City.
A one-day pass that allows unlimited sightseeing around Kagoshima City on the Kagoshima City View buses. (Adults: 600 yen, Children (under 12 years of age): 300 yen)
Kagoshima City View buses
People who viewed this page also viewed these pages.