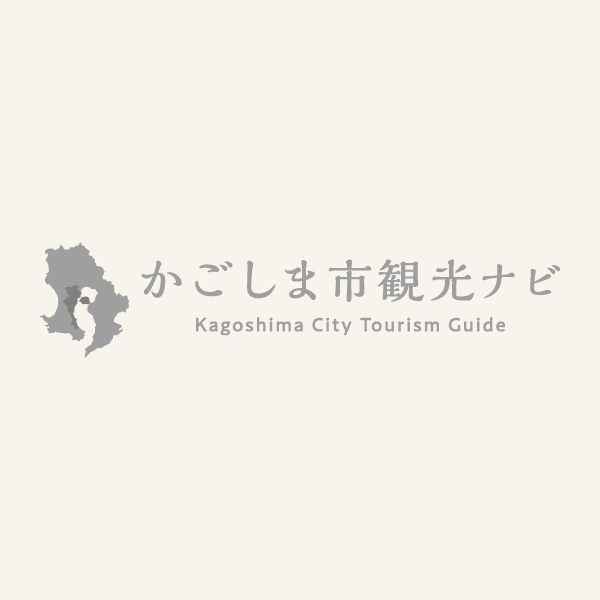 Kagoshima's three "black (kuro)" items --pork, beef and chicken.
Kagoshima is famous for kurobuta (black pork) production but kuroushi (black beef) has also ranked No.1 in Japanese beef competitions. Moreover, there is a new "kuro" brand, kurosatsumadori (black satsuma chicken).
According to some study results, Kagoshima kurobuta pork, a world famous brand, is 4 times tastier than ordinary pork.
Kurobuta pork has become well known around the world as it is highly evaluated by buyers in a survey regarding major brand pork in Japan. Kurobuta pork is crisp, tender, firm and juicy. It has sweetness and a rich flavor. The fat is light, not sticky. One study showed that the savory taste of kurobuta pork is 3.7 times and sweetness is 6.7 times that of ordinary pork.
Shabu shabu is an ideal way to simply enjoy kurobuta taste.
Beef has traditionally been used for shabu shabu, but kurobuta pork made pork shabu shabu famous. Shabu shabu is a simple hot pot, so the quality of meat is very important. Once you try kurobuta pork shabu shabu, the representative dish for kurobuta pork, you will understand why it is so popular. Only in shabu shabu can you enjoy both sweet, juicy boneless pork ribs and firm, savory pork loin at the same time.
Restaurants that offer this dish:
Hachiman

The restaurant offers healthy local dishes such as Kagoshima kurobuta pork shabu shabu. Rice porridge at the end of the meal is warming. The restaurant offers a large selection of rare and premium shochus.

View more

Kurobuta

This restaurant specializing in Kagsohima kurobuta pork was founded 30 years ago. In addition to its main items, kurobuta pork tonkatsu and kurobuta pork shabu shabu, the restaurant offers other kurobuta pork dishes. In the "Kurobuta-zukushi course" you can enjoy different kinds of kurobuta pork dishes. The "Shabuzen course" includes nine popular dishes in addition to shabu shabu. "Kurokatsu" is black tonkatsu. It is made with a black batter that contains bamboo charcoal powder and black sesame that goes well with Kagoshima kurobuta pork.

View more

Kagoshima Kurobuta Roppakutei

The restaurant offers a variety of items such as shabu shabu and tonkatsu based on the sophisticated taste of Kagoshima "Roppaku kurobuta" brand pork. "Roppaku kurobuta" is a black big that is delivered when it is 20-30% smaller than is customary for an ordinary pig (shirobuta white pig). Roppaku kurobuta pigs are fed sweet potatoes for 60 days before they are delivered, leaving the meat without pork's particular odor. Because the melting point of the fat is high, the pork has a light taste. The restaurant owner is a qualified shochu advisor and always keeps more than 400 kinds of shochu at the restaurants.

View more
Stewed diced kurobuta pork (tonkotsu), a local Kagoshima dish
Diced pork ribs stewed in sweet and salty sauce are called tonkotsu, a local Kagoshima dish.
Wakana, Chuo Station West Entrance

Since its foundation in 1946 the restaurant has offered a variety of a-la-carte dishes including miso oden hot pot, fresh local seafood, premium kurobuta pork, and charcoal grilled skewered items. There are three companion restaurants: Wakana Tenmonkan, Wakana Bunka-Dori and Wakana Chuo Station East Entrance.

View more

Juan, Kagoshima Chuo Station West Entrance

Juan uses only carefully selected tender and uniquely delicious Roppaku kurobuta pork. The pigs are raised on a special diet at the Watanabe Berkshire Farm. Brand-name rice produced in the Isa region of Kagoshima is slowly cooked in an old-fashioned hearth. There is a second restaurant called Juan Bus Chika.

View more

Kumasotei

The restaurant offers a variety of items such as herring sashimi displayed in a chrysanthemum shape, satsumajidori chicken sashimi, satsumaage (Kagoshima fishcakes), kurobuta pork spare rib stew and sake sushi. The spare rib stew has been a favorite of Kagoshima locals for 400 years. This popular dish is made with kurobuta pork spare ribs that are cooked with brown sugar, shochu, miso and ginger for three hours.

View more
Kagoshima beef is also great. Kagoshima kuroushi Japanese beef has ranked No.1 in Japan.
Kagoshima kuroushi beef has ranked No. 1 in the Japanese beef competition held every five years. Kagoshima Prefecture is ranked 1st in Japan for the number of Japanese cattle raised. When you think of Kagoshima, you first think of kurobuta pork, but kuroushi beef from Kagoshima is also great. Don't miss Japan's No.1 beef in Kagoshima.
Restaurants that offer this dish:
Karen Kagoshima

This restaurant, directly managed by the Kagoshima Federation of Agricultural Cooperative Association, offers shabu shabu made with the highest quality of Kagoshima kuroushi beef that melts in your mouth. A steamed dish which keeps the original flavor of the Kagoshima kurobuta pork and vegetables is also recommended. The restaurant uses only quality ingredients that have been cultivated year after year in the beautiful Kagoshima countryside.

View more

Zino

This restaurant, directly managed by the Kagoshima Federation of Agricultural Cooperative Association, offers special meals that fully utilize fresh meat and vegetables grown with care by local farmers. Enjoy healthy and trusted meals here.

View more
The third "black (kuro)" is tender, firm and juicy kurosatsumadori chicken.
Following kurobuta pork and kuroushi beef, kurosatsumadori chicken was developed. The chicken does not get tough even when grilled, and keeps its elasticity and juicy flavor.
Dishes using Kagoshima chicken:
Chicken sashimi

Fresh free range local chicken can be eaten as sashimi. Dipping sashimi in sweet soy sauce is the Kagoshima style.

Grilled on a lava plate

The far-infrared rays of the lava plate cook chicken slowly and make it fluffy and juicy.

Chicken rice

A dish representative of Amami Oshima, Kagoshima Prefecture, is eaten by placing toppings of your choice and pouring chicken soup on the rice.
Restaurants that offer this dish:
Kokuo

Kurosatsumadori chicken is a new Kagoshima brand in the tradition of kurobuta pork and kuroushi beef. As the first restaurant designated by the prefecture, Kokuo offers a variety of dishes including firm and tasty chicken shabu shabu, chicken sukiyaki hot pot, charcoal grilled chicken, chicken sashimi with no gamey smell and chicken rice. The restaurant also offers sake and authentic handmade soba noodles made with pure water and buckwheat flour.

View more

Satuma Jidori Torihana

You can enjoy shabu shabu, sashimi, charcoal grilled chicken and Amami Oshima style chicken rice made with satsumajidori, one of the top three chicken brands in Japan. The popular chicken nanban dish is available for take-out.

View more

Miyamahompo Tenmonkan

The restaurant uses fresh high quality kurosatsumadori chicken to offer items such as tataki and grilled dishes served with a secret recipe sauce. Customers can grill chicken with the far-infrared rays of a Sakurajima lava plate, which keeps the original flavor of the meat. There are two companion restaurants in Miyamahompo Kagoshima Chuo Station and Miyamahompo Nikanbashi-dori.

View more
People who viewed this page also viewed these pages.