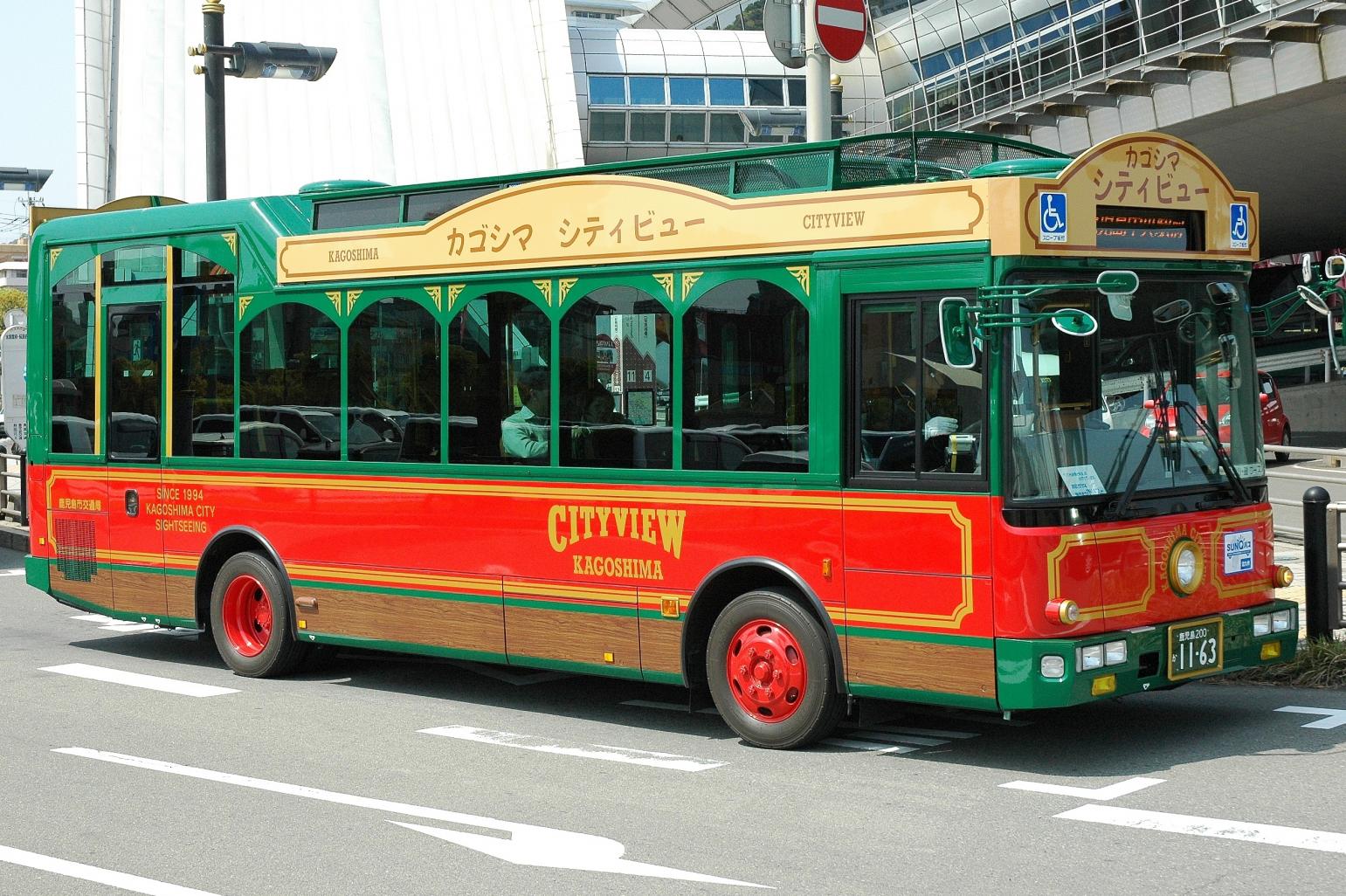 Staple Half-Day Tour of Kagoshima
Suggested Time:5 Hours
Main modes of transportation:Bus
Visit famous tourist spots in Kagoshima using the Kagoshima City View Bus (circular route tour bus).
START
25 minutes by Kagoshima City View Bus from Kagoshima Chuo Station
Shiroyama Observatory
Great spot for viewing Sakurajima and the site of the last fierce battle of samurai warriors.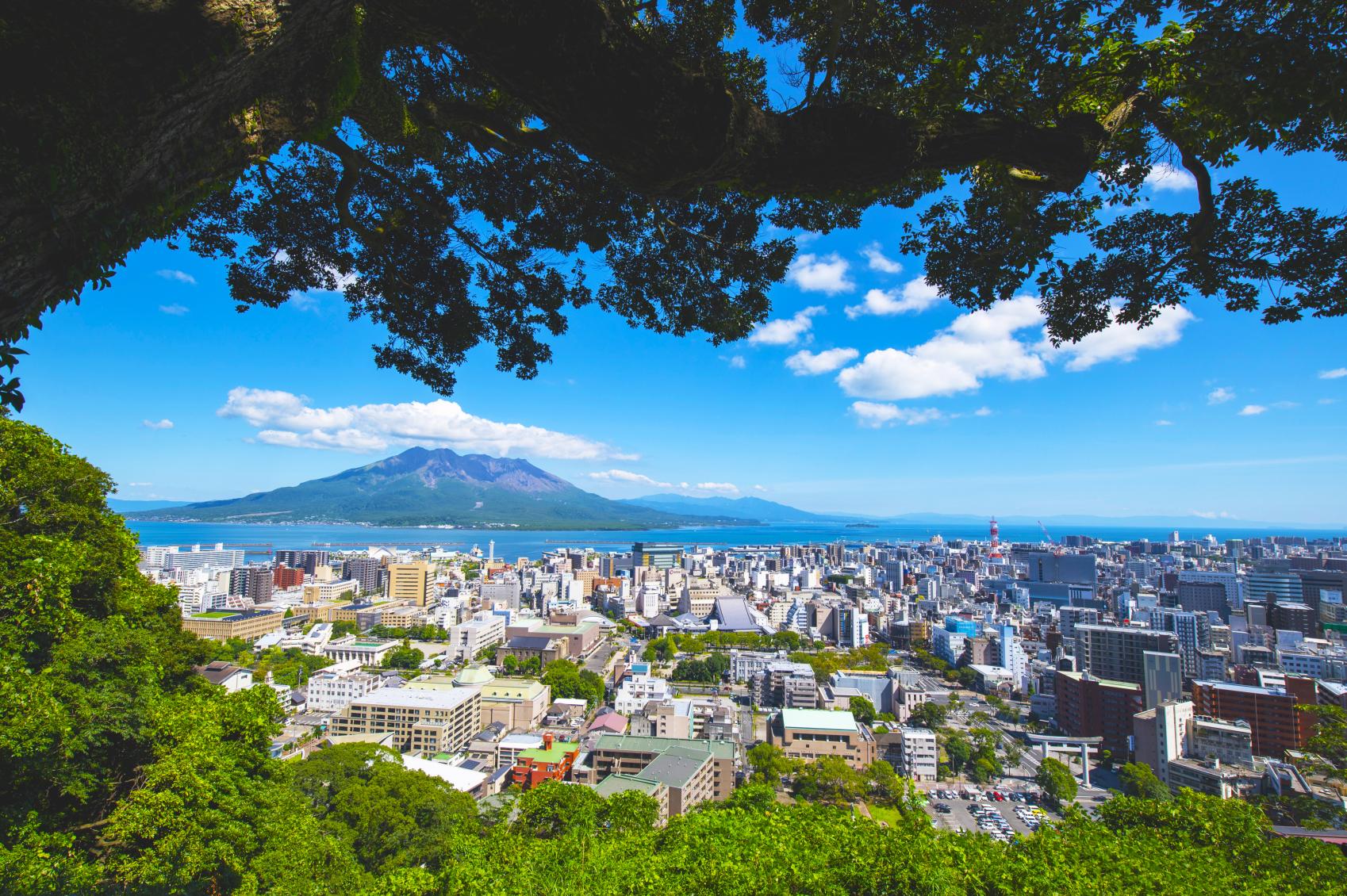 The Shiroyama Observatory is popular as it commands a splendid view : the beautiful volcano Sakurajima in Kinko bay and the city of Kagoshima. Spectacular view at night time is also famous.
Since a fierce battle occurred here in 1877 during the Satsuma Rebellion, the last war involving samurai warriors, there are many historical sites around the observatory.
The 2-km long Shiroyama Natural Trail is ideal for a stroll as the trail passes through rich natural surroundings with more than 600 species of wild temperate and subtropical trees and plants such as a large 400-year old camphor tree, ferns and sweet viburnums.
25 minutes by Kagoshima City View Bus
Sengan-en
Stunning stately home and gardens overlooking the magnificent Sakurajima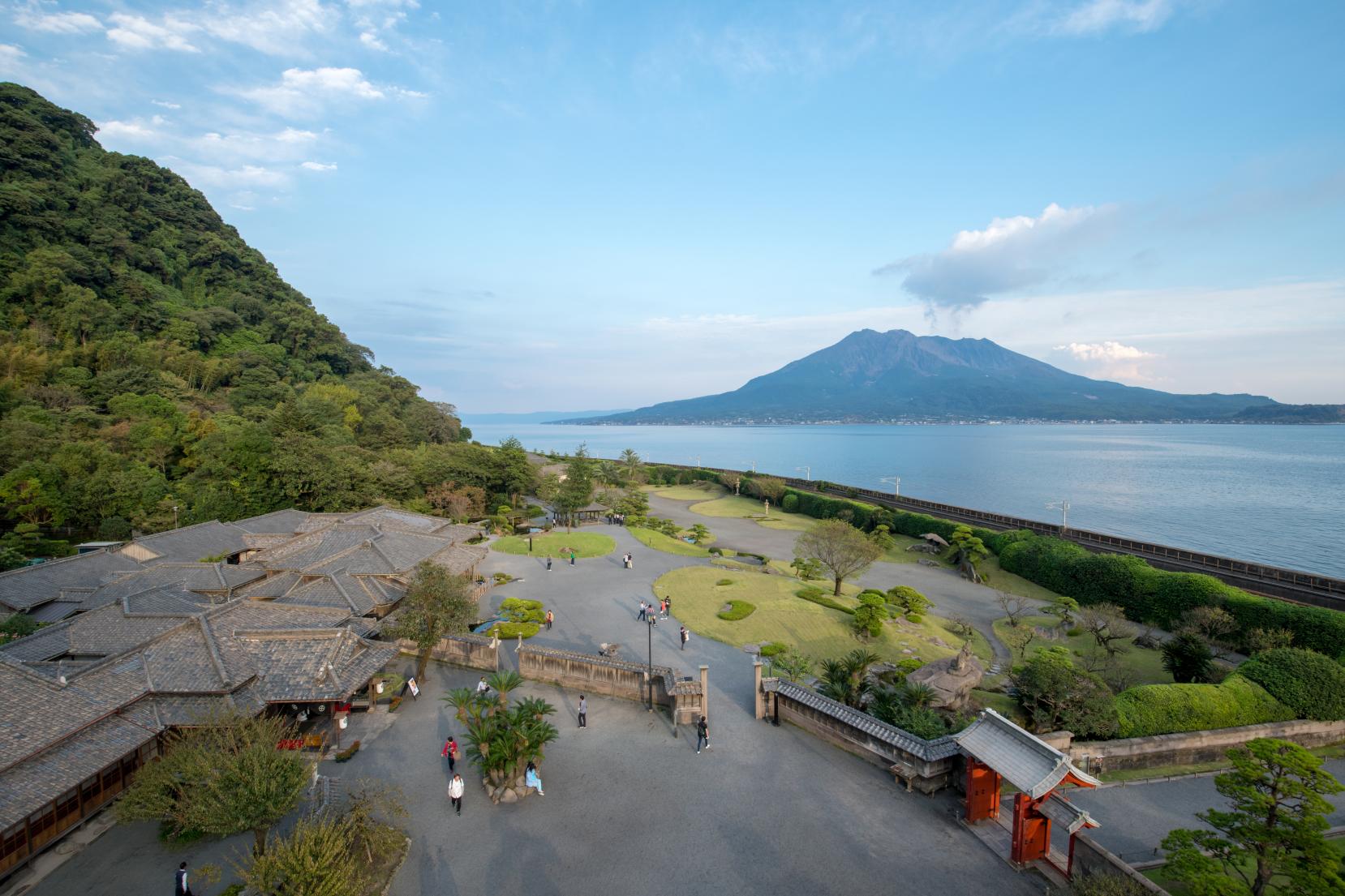 Stately home and gardens of the powerful Shimadzu clan overlooking the magnificent active volcano Sakurajima. Built in 1658 by Shimadzu Mitsuhisa, Sengan-en is one of Japan's most famous traditional gardens. Explore the expansive house and gardens to get a true feel of how a feudal lord lived. The grounds also host restaurants serving the finest local cuisine, an ultra-chic Japanese style café, and exclusive shops selling the pinnacle of Kagoshima craftsmanship.

Sengan-en was registered as a UNESCO World Cultural Heritage Site in 2015 due to the role this area played in the modernization of Japan. The neighbouring Shoko Shuseikan Museum tells the 800-year story of the Shimadzu family, and the Shimadzu Satsuma Kiriko Glassworks offers visitors a rare opportunity to see Japanese artisans at work up close.
Show Details

| | |
| --- | --- |
| Address | 892-0871 鹿児島県鹿児島市吉野町9700-1 |
| Open | 9:00am - 5:00pm |
| Closures | The first Sunday of March |
25 minutes by Kagoshima City View Bus
Tenmonkan
Dining and shopping district in Kagoshima
Tenmonkan, the largest amusement district in Southern Kyushu, has many restaurants and cafés offering popular items such as Kurobuta pork cutlet, Kurobuta pork shabu-shabu and Shirokuma shaved ice (shaved ice with syrup and fruit). There are also places to shop including souvenir shops, boutiques and a department store. The street has an arcade so you can enjoy a meal and shopping even on rainy days.
There are many hotels here so this district is convenient for visitors to Kagoshima. As there are a number of izakaya drinking places and bars, the district becomes busy especially on weekend evenings.
GOAL
Google Map may not be displayed properly if the maximum daily data usage is reached.
People who viewed this page also viewed these pages.