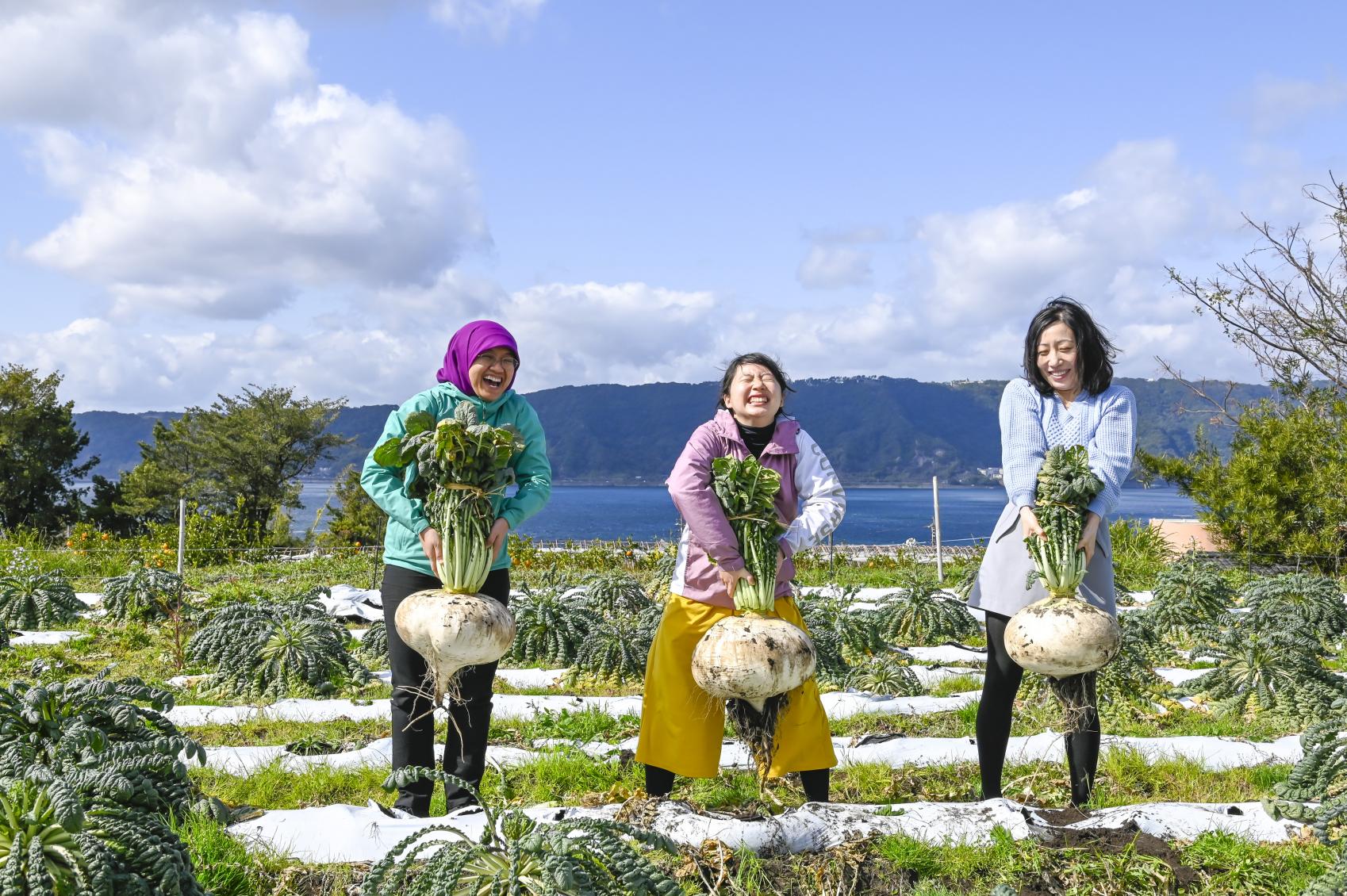 One Table; Delicious For Everyone.
With the concept of "One Table", where everyone can sit together at one table, we offer foods using the blessings of Kagoshima's nature, that can be enjoyed by vegetarians, vegans, and those with allergies.
Organic lunch at a Sakurajima radish farm
Farmland Sakurajima grows organic vegetables and fruit including Sakurajima radishes and Sakurajima komikan oranges. Based on these products the cafe offers lunch time menus, such as "Farmer's Lunch" and curry. After lunch time, the cafe menu includes chiffon cakes and bagels.

January to mid-February is the season for Sakurajima radish. Experience picking the Guinness Book of Records-registered, the world's heaviest radish in Kagoshima!
Gelato from carefully selected ingredients of Kagoshima
A popular cafe serving vegan gelato from freshly squeezed homemade soy milk with plenty of seasonal fruits and vegetables of Kagoshima.
Spend a relaxing time in the antique atmosphere with the view of the sea. Available for takeaway. (recommended to have especially on sunny days)
Column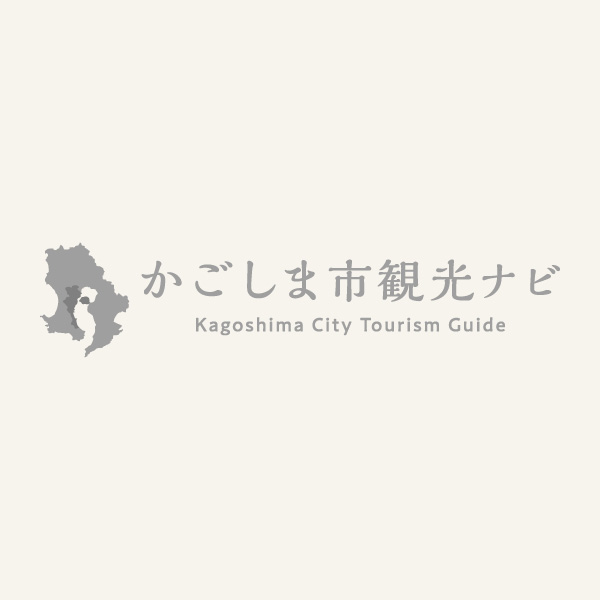 The attractions of Sakurajima and Kinko Bay
View More
Feel the Amami Oshima Island breeze that refreshes body and soul
Presenting "Kagoshima's colorful seasonal vegetables with rich sesame soy milk and medicinal soup bowl", a supreme menu that is created with repeated research to get out the best taste, finished with kelp soup stock, sesame, soy milk, etc without any animal-derived ingredients. It is a local dish of Amami Oshima Island as a meal of hospitality, that is made with time and effort. Have it with colorful toppings and plenty of flavorful soup.

At Amami no Sato, you can enjoy a garden full of seasonal flowers and experience making authentic Oshima Tsumugi fabric. It is a silk fabric dyed with mud, which is said to be one of the world's three major textiles.
Relish the seasonal flavors of Kagoshima created by a skillful chef while enjoying the view of Mt. Sakurajima and Kinko Bay (Kagoshima Bay).
SHIROYAMA HOTEL Kagoshima is located on Mt. Shiroyama, which offers a picturesque view of the city of Kagoshima, Mt. Sakurajima, and Kinko Bay (Kagoshima Bay). Get yourself relished with the plenty of vegetable menus (vegetarian menus) at its seven restaurants.
[Kappo Rakusui/Shiroyama Gardens Suiren/Kappo Shisui]
Enjoy a blissful moment and the feeling of delicacy from Japanese cuisine that brings out the best of the seasonal ingredients with a touch of tradition.
[Sushi Sakura]
Relish the delight of the most delicious vegetables at the time, a dish created by a skillful sushi chef that brings out the best of each ingredient, and enjoy the conversation over the counter.
[Cantonese Cuisine Hisuicho]
Kagoshima has a similar climate to Hong Kong, the home of Cantonese cuisine. Feel free to enjoy the arranged yet unique Cantonese cuisine with plenty of vegetables, which is made by taking the advantage of ingredients from locals.
[The Lounge Casablanca]
Casablanca's vegan menu comes in a luxurious course meal with plenty of vegetables and superfoods that are good for the body and is served in an elegant space with glass windows on three sides overlooking Mt. Sakurajima.
[French Restaurant Le Ciel]
The course meal is made by making the most of the umami and texture of the ingredients, is vegan, and is also recommended for those who want to eat plenty of vegetables and are health-conscious. Enjoy dining at the heartwarming space at the sky restaurant on the top floor.
Click here for other vegetarian and halal restaurants.
*For vegetarian or halal food, you may need to contact in advance.
People who viewed this page also viewed these pages.