Rental OK! Experience the magnificent Sakurajima through cycling!
You can enjoy a panoramic view of Kinko Bay and Kagoshima City, and on a clear day, you can get a spectacular view of the Osumi Peninsula and Kaimondake volcano on the far south of the mainland. Would you like to cycle the 36km around Sakurajima?
The joy of hands-free, rental cycle tourism
You can rent out sport bicycles from the Sakurajima Visitors Center, 10 minutes walk from Sakurajima Port Ferry Terminal. The staff will teach you how to use the breaks and gears, so even beginners can rest easy. You can leave your luggage and enjoy relaxed cycling.
*You can rent a bicycle without a reservation if there are any available, but it is better to book in advance. You will need identification.
Column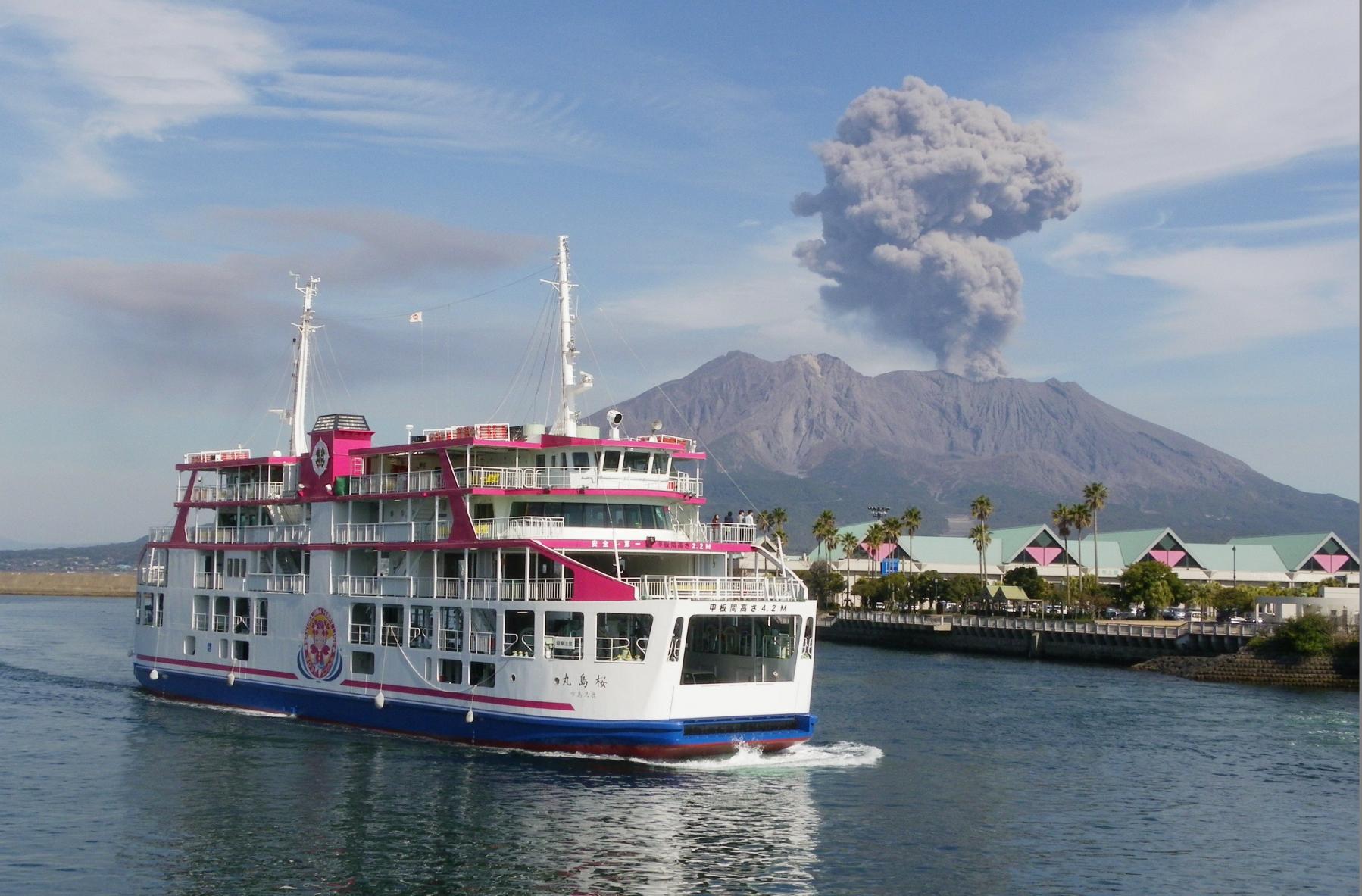 You can take a bicycle on the Sakurajima Ferry
The Sakurajima Ferry allows cars, motorbikes and bicycles. Enjoy cycling with your own bike.
Check in advance to safely enjoy cycling
A lap around Sakurajima is 36km, and takes three to four hours to cycle around. Plan out the sites and rest spots along the way.
Be aware of the rental return time

Plan while considering the return time (closing time).

Prepare sunglasses

There is little shade along the shoreline, so sunglasses and hats are required. They will also protect against falling ash.

Prepare drinks to keep your fluids up

There are not many vending machines, so it is best to buy drinks from a convenience store or the visitors center.

Careful Warm Up

The course has ups and downs, so it is best to warm up in advance.

Eat systematically

Check the open hours and closed days of cafes and restaurants in advance.

Be careful of slipping on volcanic ash

If volcanic ash piles up, such as after an eruption, the roads become slippery. You should be especially careful on the white lines.
Places to stop by as you cycle
There are many sites and views in Sakurajima that you can only see by cycling. Check in advance, and plan rest stops along the way.
Kuromatsu Water Park

A rest spot in north Sakurajima. Enjoy the shoreline scenery.

Kurokami Observation Point

The closest observation point to Sakurajima's Showa crater.

View more

Kurokami Buried Shrine Gate

Important heritage that illustrates Sakurajima's massive eruption.

View more

Arimura Lava Observatory

Experience a different Sakurajima. The panoramic view is the highlight of the observatory.

View more

Sakurajima International Volcanic Erosion Control Center

You can learn about debris flow disasters, the history of Sakurajima, and major eruptions of the past.

Hinoshima Megumi-kan Rest Stop

Fresh local fruit and vegetables such as Sakurajima radish are available.

View more
Look at a map
Google Map may not be displayed properly if the maximum daily data usage is reached.
Sweat it out at the Sakurajima Magma Onsen
You can enjoy a day return visit to the Sakurajima Magma Onsen at the Hotel Rainbow Sakurajima. Enjoy the view of Kinko Bay while soaking in the hot springs that well up from 1000 meters underground. There is also a footbath in the adjacent Sakurajima Volcanic Shore Park.
Column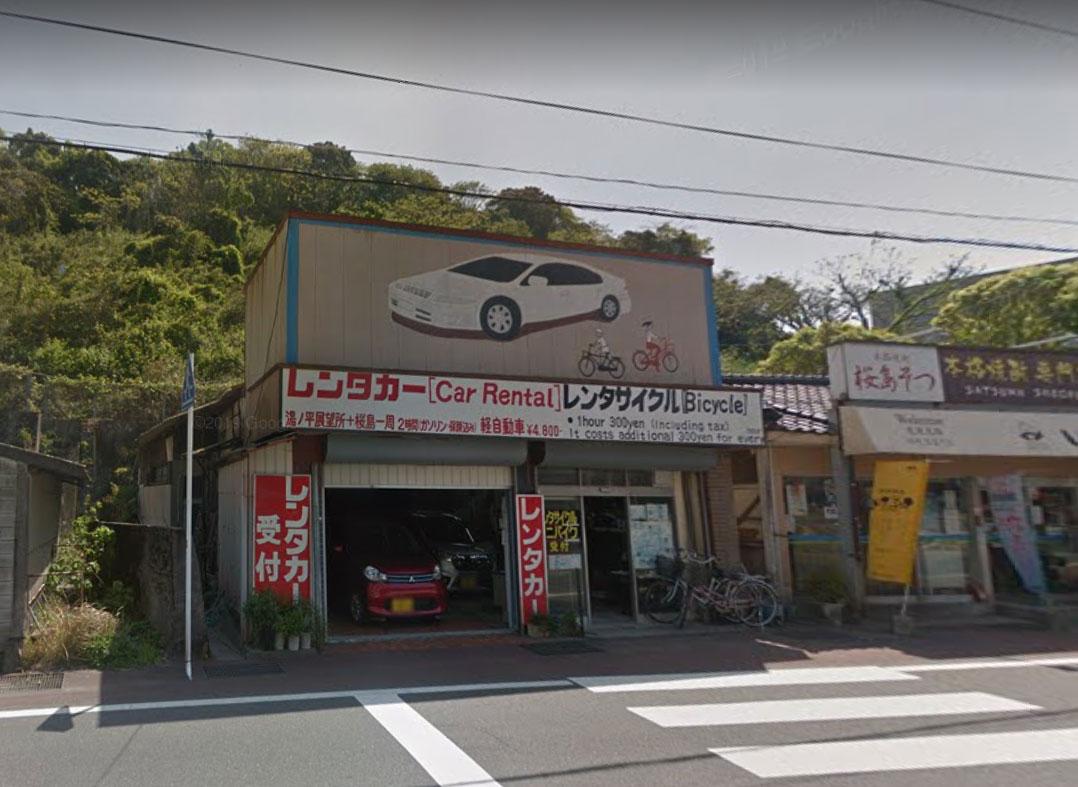 You can also do hands-free bicycle rental from right in front of the Ferry platform.
You can rent a bicycle from the rent-a-car shop in front of Sakurajima Port. Recommended for those who want to explore the harbor area efficiently.
People who viewed this page also viewed these pages.