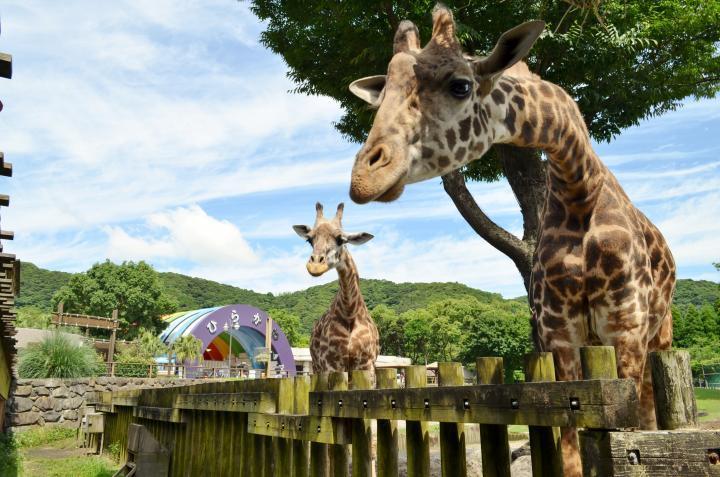 Meet the Nature and Animals Course
Suggested Time:5 hours 30 minutes
Main modes of transportation:Drive
A walking course away from the city center including Jigenji-no-mori, a zoological park surrounded by nature, and panoramic views of Kinkowan Bay.
START
30 minutes by car from Kagoshima Chuo Station
Jigenji Park
Relaxing park surrounded by nature in historical area.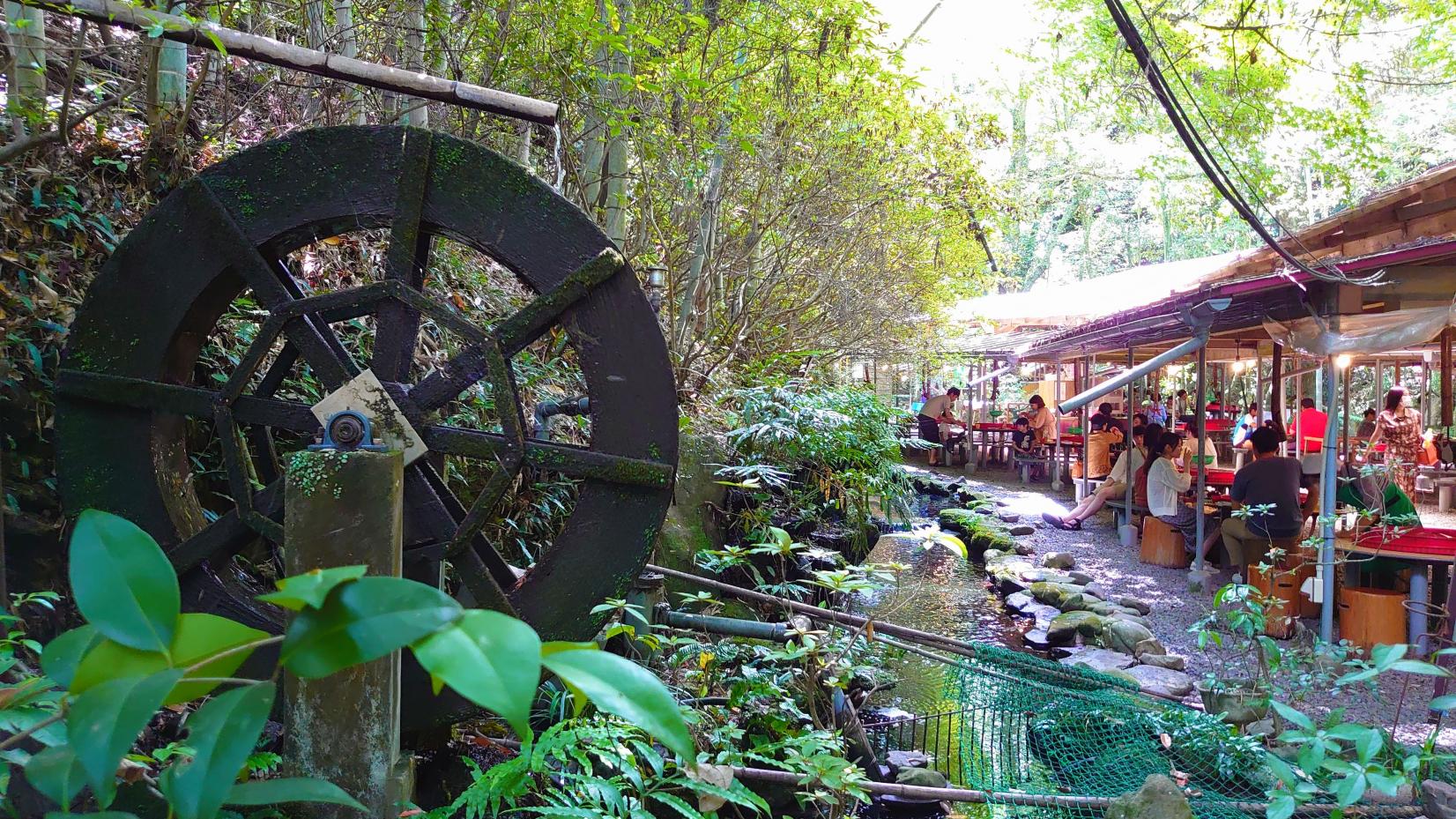 This large park is on the premises of the former Jigenji Temple built around 1400 years ago. The temple was torn down in 1869. The natural environment and a clear stream has been preserved in the area. There is a mystic atmosphere around its trail.
A popular activity is picking cold somen noodles from a "somen nagashi" dish, a special device that spins noodles in water. In summer many visitors including families visit here. The best season is from the middle of March to the end of October. Rape-flowers and cosmos grow in the large park that is also known for cherry blossoms in spring.
15 minutes by car
Hirakawa Zoological Park
(A unique) Zoo with a great view of Sakurajima and even a footbath!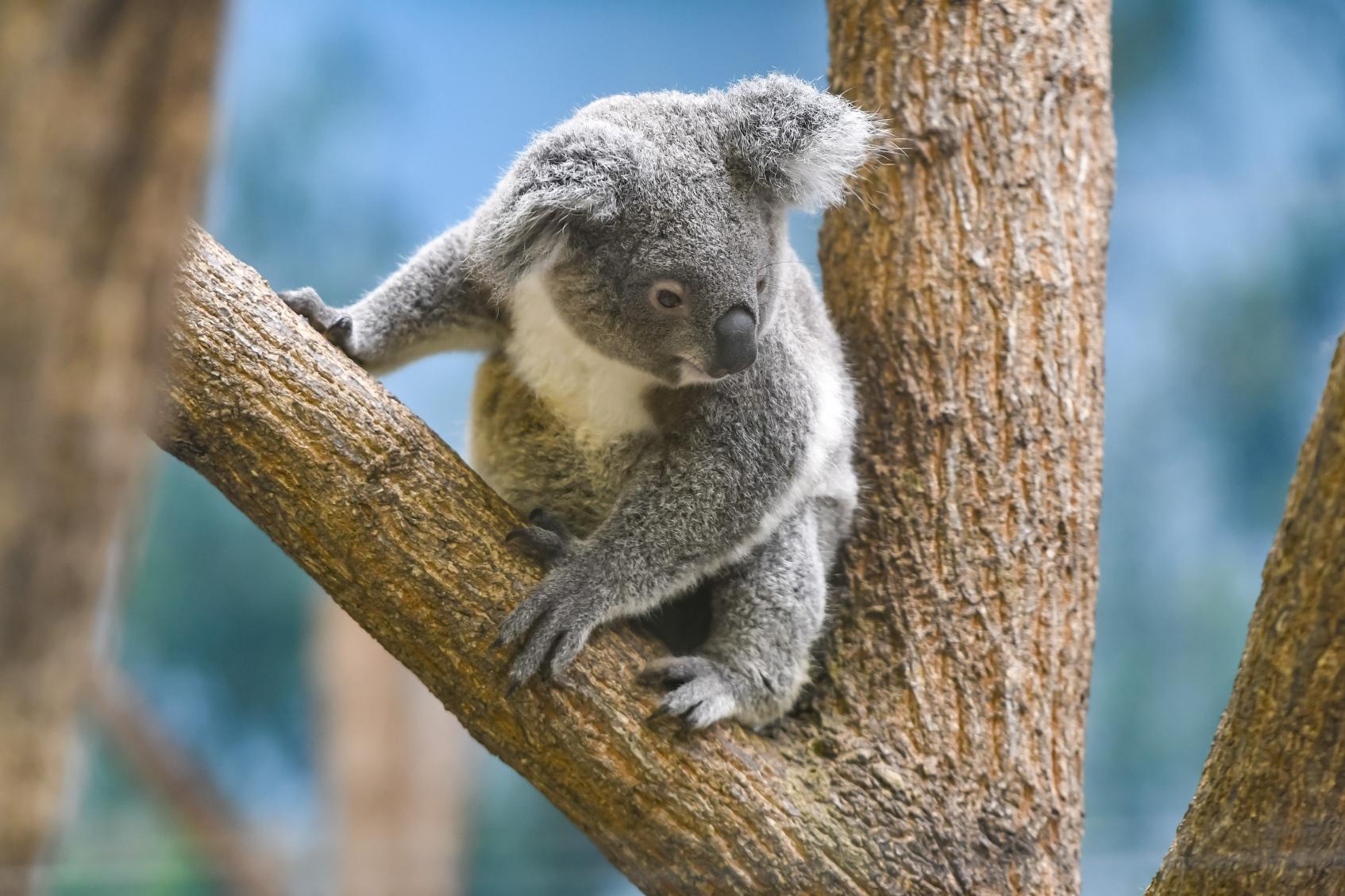 After passing the front gate, fields spread out where giraffes and zebras walking around with Sakurajima and Kinko Bay in the background. This is the only natural animal park in Kyushu where you can see koala bears. There are approximately 1,000 animals of more than 100 species in the park. Visitors can touch some animals and soak their feet in the footbath which commands a view of animal fields and Sakurajima. Animal-shaped buses which are wheelchairs and pushchairs friendly run in the park.
The park is also open at night on Saturdays and Sundays in August so visitors can see animal life that is different from daytime and participate in special events.
Show Details

| | |
| --- | --- |
| Address | 891-0133 鹿児島県鹿児島市平川町5669-1 |
| Open | 9:00am - 5:00pm (last entry at 4:30pm) |
| Closures | December 29 - January 1 |
3 minutes by car
Kinkowan Park
Look for the H-II rocket! A great relaxing spot for the whole family.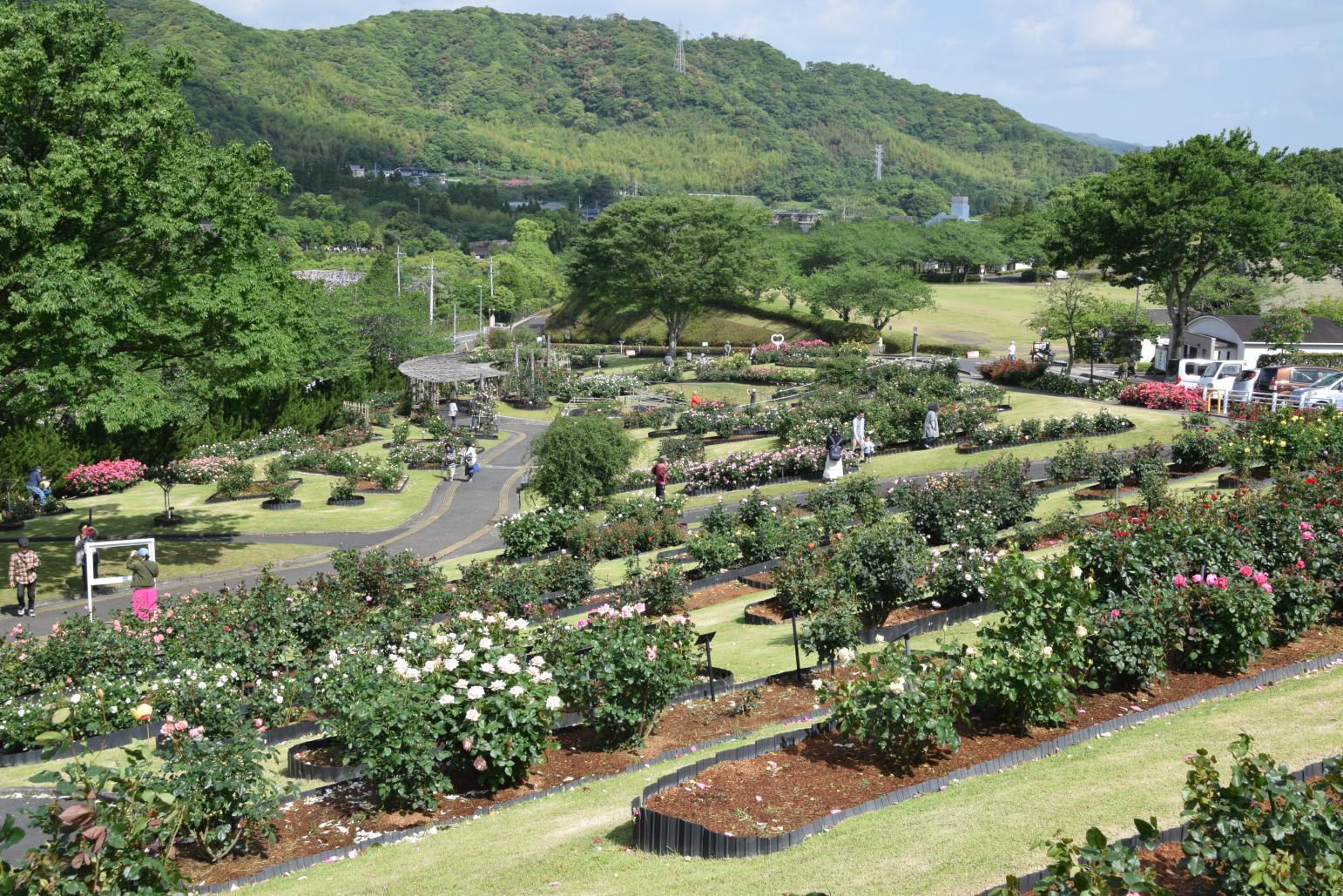 Located next to Hirakawa Zoological Park in the southern part of Kagoshima City. With flowers and greenery filling its gentle slopes, the park features leisure facilities such as athletic fields, gardens, a rose garden, fragrant walking trails, a Rocket Plaza, a general-purpose plaza, an Overlook Plaza, and more, as well as playground equipment with a space-based theme and a Space Land. Adults and children alike can enjoy the rich natural setting. The rose garden is best viewed from spring to fall, when visitors can see more than 200 different types in bloom. The Kinkowan Park Flower Festival is held in May, while the seasonal Tanabata festival can be enjoyed in the summer.
Show Details

| | |
| --- | --- |
| Address | 891-0133 鹿児島県鹿児島市平川町1818 |
| Telephone Number | 099-216-1366(鹿児島市公園緑化課) |
| Open | Note: some equipment may be closed without notice. |
| Closures | Open year-round (campground open July 20 - August 31) |
30 minutes by car
Kagoshima Chuo Station
Full of restaurants and stores, the station is the gateway to Kagoshima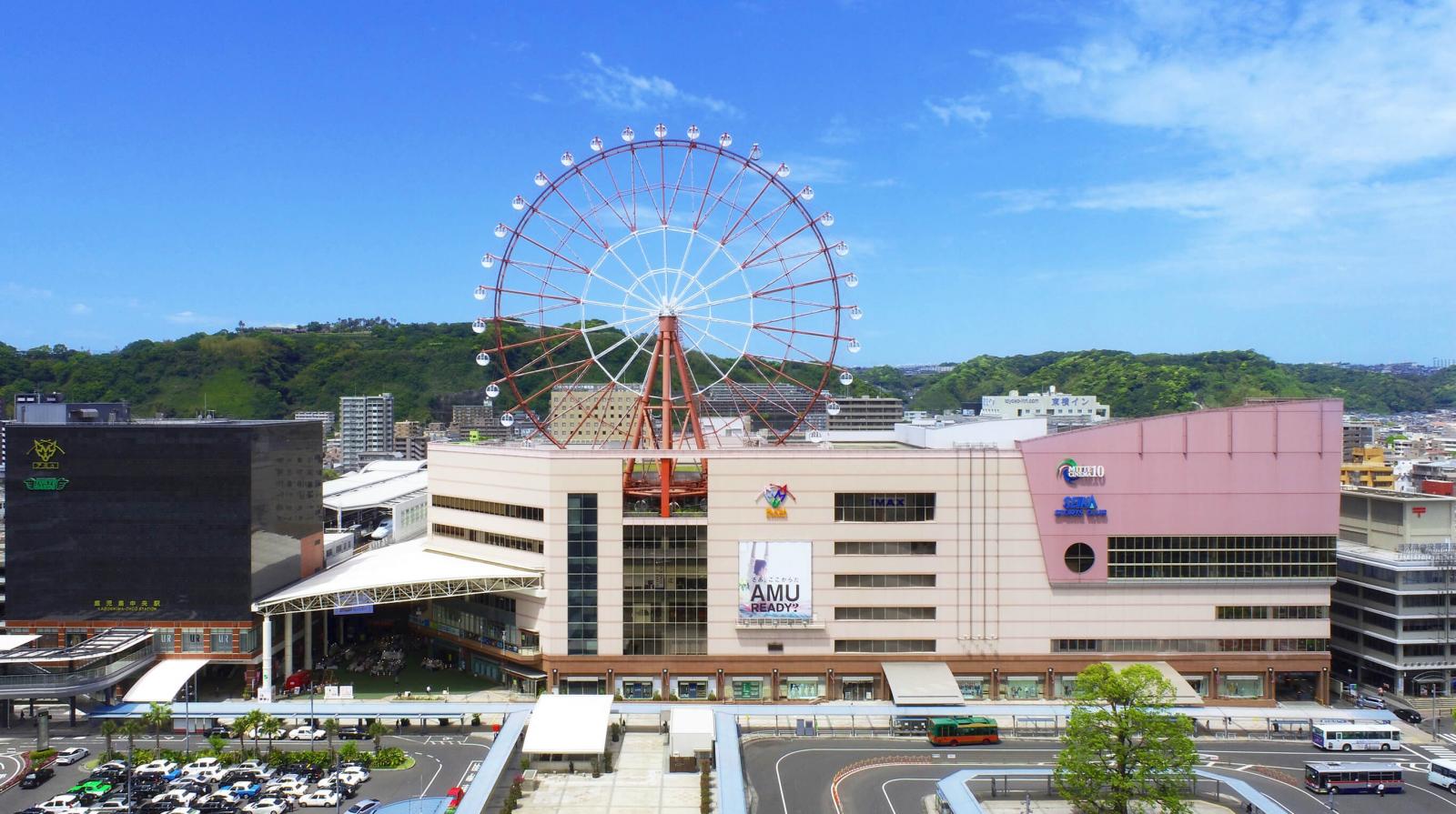 Amu Plaza Kagoshima and the station building at Kagoshima Chuo Station, the terminus of the Kyushu Shinkansen, are popular places for shopping and dining. Gourmet-Yokocho and Miyage-Yokocho, located near the station ticket gate, are convenient for a quick bite and shopping before getting on a train.
With stops for buses, which take a loop line route including tourist attractions, and regular tourist buses and trams, the station is an important center for visitors to Kagoshima.
At the highest reach of Amu Plaza's giant 60-m diameter Ferris wheel, 91 m in the air, you can see Sakurajima beyond the buildings. The Ferris wheel operates until 10:45 pm, so you can also enjoy a night view.
GOAL
Google Map may not be displayed properly if the maximum daily data usage is reached.
People who viewed this page also viewed these pages.