Let's enjoy Virtual Tours of Kagoshima!
Discover Kagoshima from wherever you are.
While your travel is on hold, why not immerse yourself in Japanese culture at home?
Kagoshima is filled with exciting things and places to explore.
So for now, let us inspire you to welcome you back soon.
《 Virtual Tour Ⅰ》
Feel Energy and Life on Mt.Sakurajima
Mt.Sakurajima - one of the most active volcanos in the world - stands in Kagoshima, Japan.
On this online tour, you visit there by ferry and visit a museum showing and explaining its unique activity, and listen to stories of local people.
Column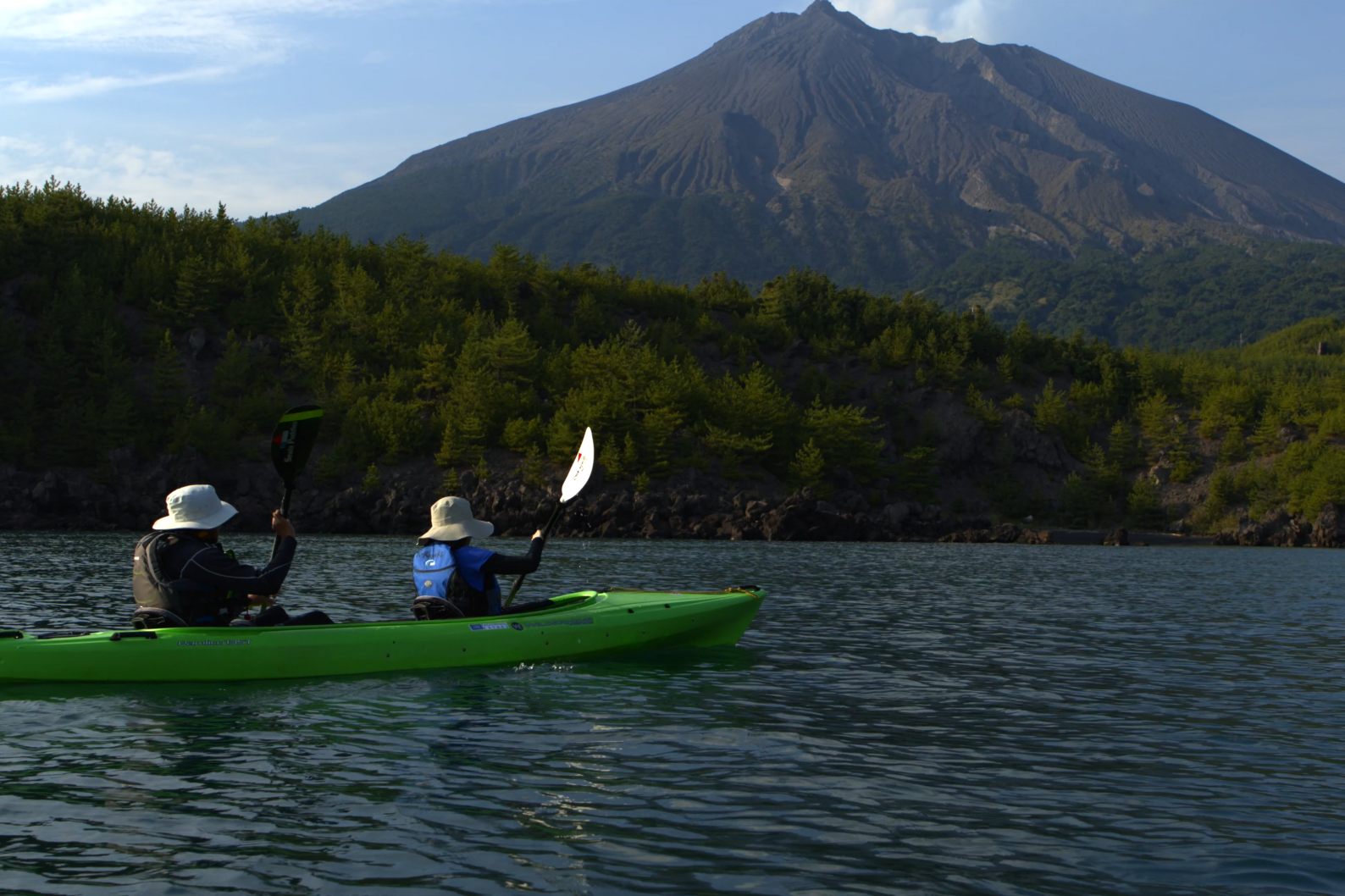 Special Experience on Sakurajima
There are a variety of tours that offer activities to fully enjoy Sakurajima's attractions.
Please find out unique activities only possible at the world famous active volcano!
View More
《 Virtual Tour Ⅱ》
Furoshiki Lesson & Stroll Historical Area
Furoshiki is a square shaped cloth which have been used in Japan since long time ago to wrap items and carry them.
This is a super sustainable wrapping tool and also very traditional culture in Japan.
In this online experience, you can learn not only how to use it, like wrapping wine bottles and make a small bag by just making some knots with it, but also Japanese manner.
After having a Furoshiki lesson, we explore historical area in Kagoshima with Furoshiki bag.
The Attractions of Historical Area
《 Virtual Tour Ⅲ》
Melinda's Discovery; Virtual Stay in #KagoshimaHotels
Melinda will take you on a virtual journey to unique and local hotels in Kagoshima.
She has been living in Kagoshima for over 30 years.
Also, she continues to explore and introduce the charms of her second hometown as a Kagoshima Tourism Ambassador!
Let's find out more about the local hotel setting in Kagoshima.
Local hotels recommended by Melinda
Column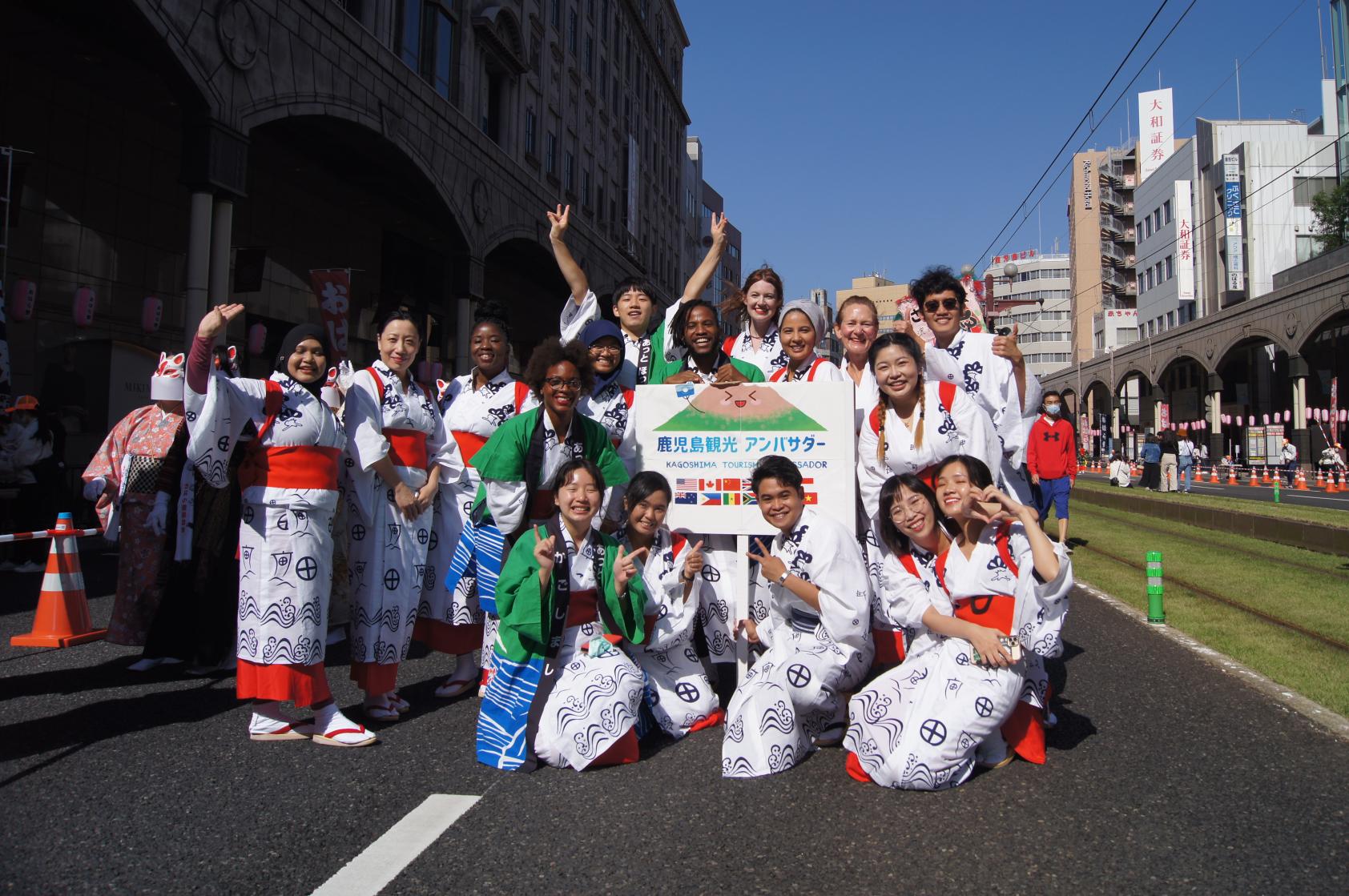 What is Kagoshima tourism ambassador?
Kagoshima city appointed 15 foreign people who live in the city as tourism ambassador.
They love Kagoshima and willing to promote it through his/her mother language to the world!
《Virtual Tour Ⅳ》
Explore the city of the Last Samurai
Learn the history of the Last Samurai era on Jinrikisha in Ooshima Tsumugi at the Kagoshima city!

DATE; 11am (JST), Saturday, 20th March 2021
The attractions of the Last Samurai in Kagoshima
《Virtual Tour Ⅴ》
Discover Japanese tea from the farm to the cup
Isn't it Kyoto or Shizuoka if you talk about Japanese tea? Don't forget Kagoshima!

DATE; 5pm (JST), Sunday, 21st March 2021
Information of Japanese tea shop in Kagoshima
《Virtual Tour Ⅵ》
Shochu Distillery tour @ Meijigura in Kagoshima
Learn beloved spirits of Shochu, nurtured by time and craftsmanship in the South of Japan.

DATE;10am (JST), Sunday, 21st March 2021
Column
Kagoshima Shochu Total Conquest Manual
There are lots of ways to enjoy Sweet Potato Shochu. Find your favorite method, as you enjoy the different fragrances and tastes of each drinking method.
View More
Please check stunning movie! Authentic Japan
People who viewed this page also viewed these pages.